SAIL Magazine Announces 2021 Best Boat Award
​​​​​​​
After SAIL's editors spent months sailing, studying, evaluating and discussing the latest the boat-building industry had to offer, SAIL Magazine announced the eight winners of its 2021 Best Boats Awards in its January/February issue.
"Given the pandemic and lack of boat shows, we weren't entirely sure we were going to be able to pull it off," said SAIL Principal Editor, Adam Cort. "But in the end our 2021 Best Boats contest far exceeded any of our expectations, both in terms of the number of boats we were able to sail and the boats themselves. A special thanks and congratulations not only to our winners, but the boat-building industry as a whole for doing such a great job in these trying times."
This year's team of Best Boats judges included SAIL's Adam Cort, charter editor Zuzana Prochazka, veteran boat-reviewer Tom Dove and SAIL's contributing editor Tom Hale.
The winner of SAIL's 2021 Best Boats Award for the Best Large Monohull 50ft and above is: Dufour 530.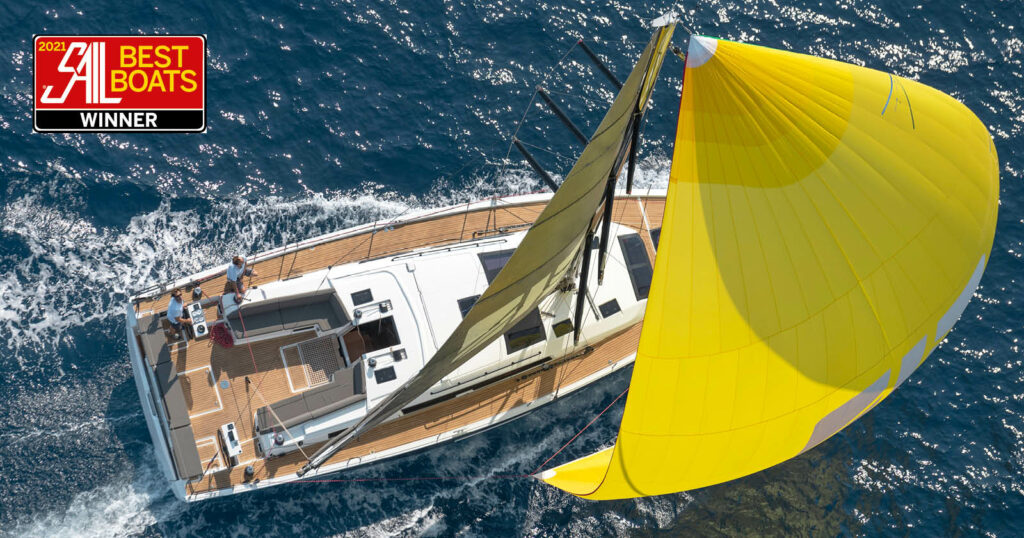 #InstintiveSailing