2nd Edition of DUFOUR NAUTIC DAYS
Wednesday 31st March 2021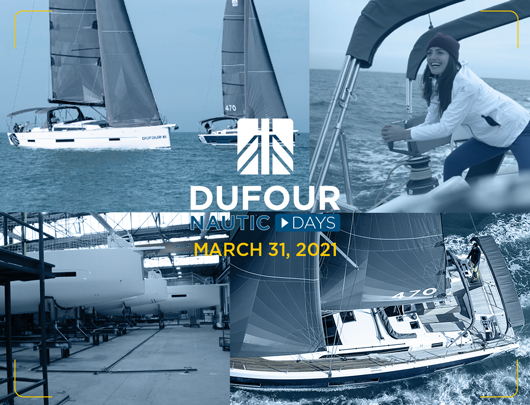 Following the success of the first edition, come and meet the whole Dufour team for the 2nd edition of DUFOUR NAUTIC DAYS, a 100% online, exclusive and international event. This new edition will take place:
Wednesday 31st March 2021
The Dufour shipyard will open its doors to you, throughout an entirely digital day, with an attractive programme:
DUFOUR 61 : Several units have already been sold, ahead of the new flagship's European tour. Umberto Felci, accompanied by the Dufour team will present this boat through the eyes and expertise of an architect-designer.

On board footage taken in La Rochelle + first views in navigation.

DUFOUR 470 in the spotlight : Presenting this new unit, with exclusive images from La Rochelle and interviews on board.

Exclusive: The very first images filmed in Brittany during the photoshoot in the second week of March. In store: Sea spray, heeling, and the art of living!

"Why choose a Dufour yacht?": Umberto Felci, naval architect of the Dufour range, Nicolas Bérenger, Sales Director and Romain Lucat, Director of the Design Office will have all the answers to this question with different points of view.

It's all about DNA, manufacturing, innovation and design.

Also, it's going to be great to hear the views of owners and dealer from both sides of the Atlantic and the Mediterranean who will share their experience.

Each topic will be followed by a live Questions & Answers session.
Join us for this new edition of DUFOUR NAUTIC DAYS and choose from the different sessions below the one that suits you.
To register for the session of your choice, simply fill in the form below:
Complete the registration form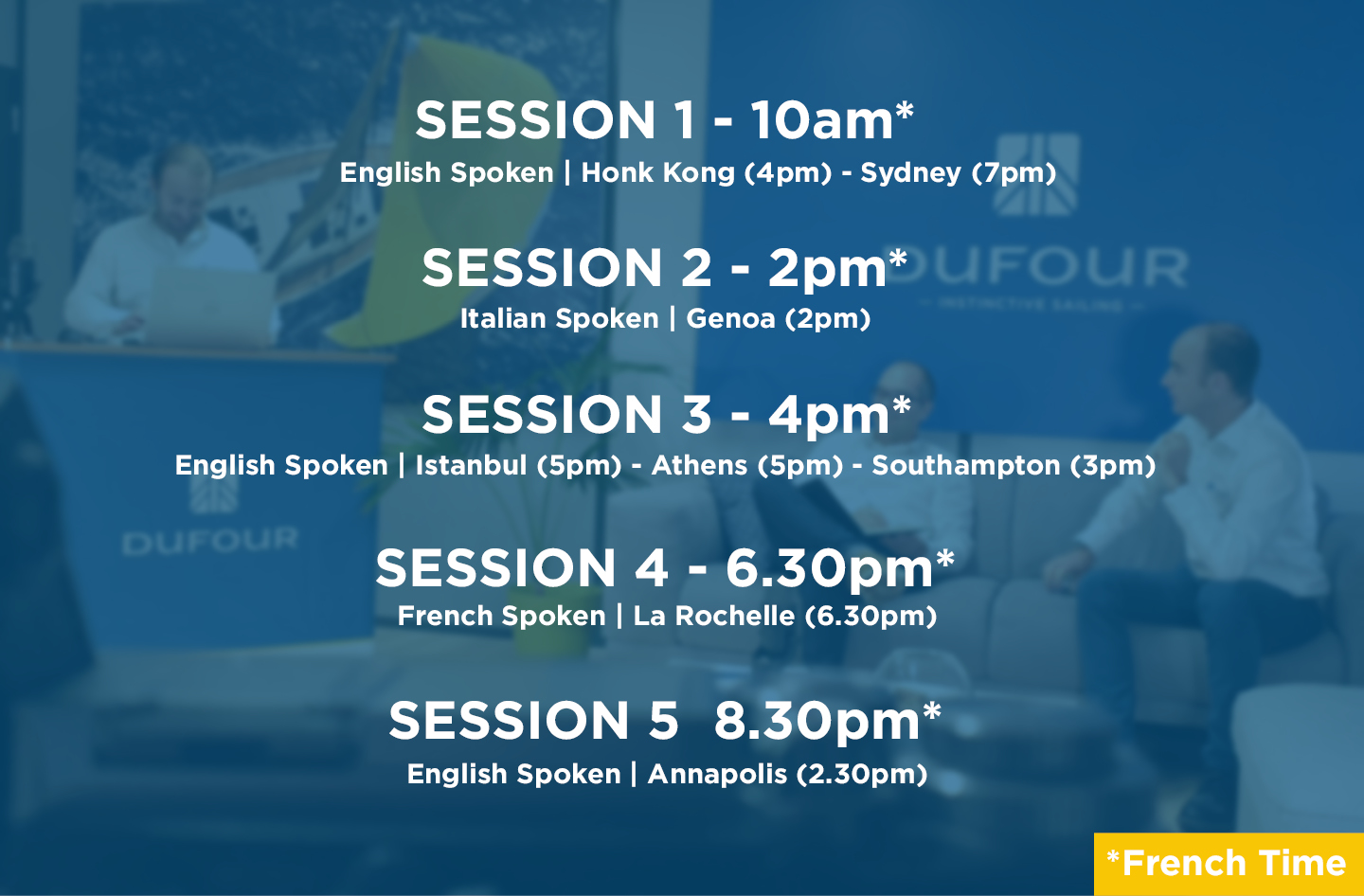 (Times shown are in local time).
Complete the registration form
You will then receive a password and a unique identifier for your exclusive connection.
We will get back to you with more information on this event and answer any questions you may have.
The entire Dufour team hopes to see many of you at this unique event.