The beginning of a great adventure …
Elisa and Guillaume met 4 years ago. Whereas Guillaume and his father had explored the UK and France from Calais to La Rochelle on their sailing yacht, Elisa came to discover the pleasures of sailing and life aboard a boat when she met Guillaume. It has been a complete thunderbolt!
And one month ago today, they left Quiberon in Southern Brittany on their Dufour 425 to discover the Atlantic, via Spain, Portugal, Madeira, Canaries Islands, Cape Verde, the Caribbean, Bahamas, Bermuda and the Azores. Their travels will take them a year.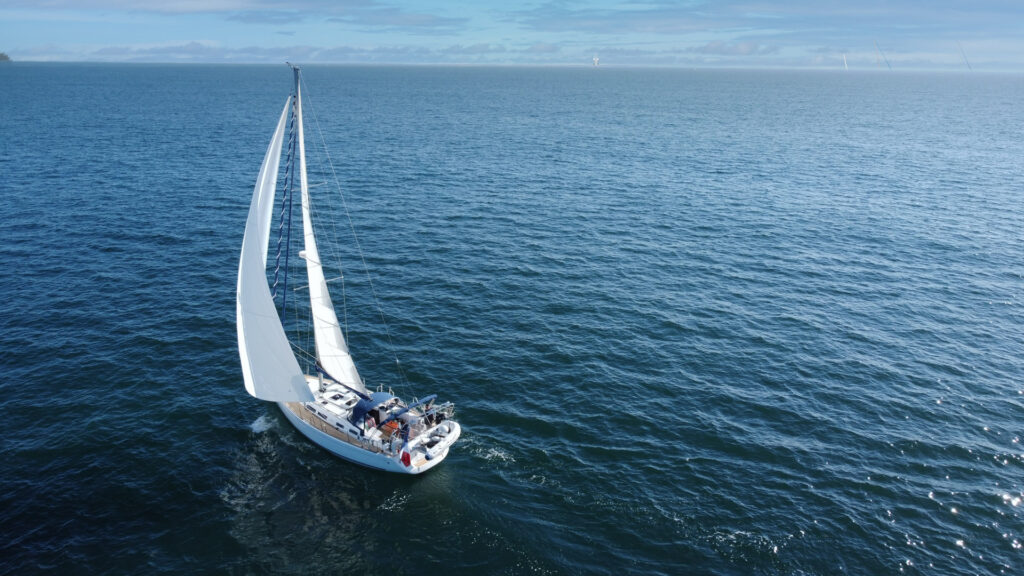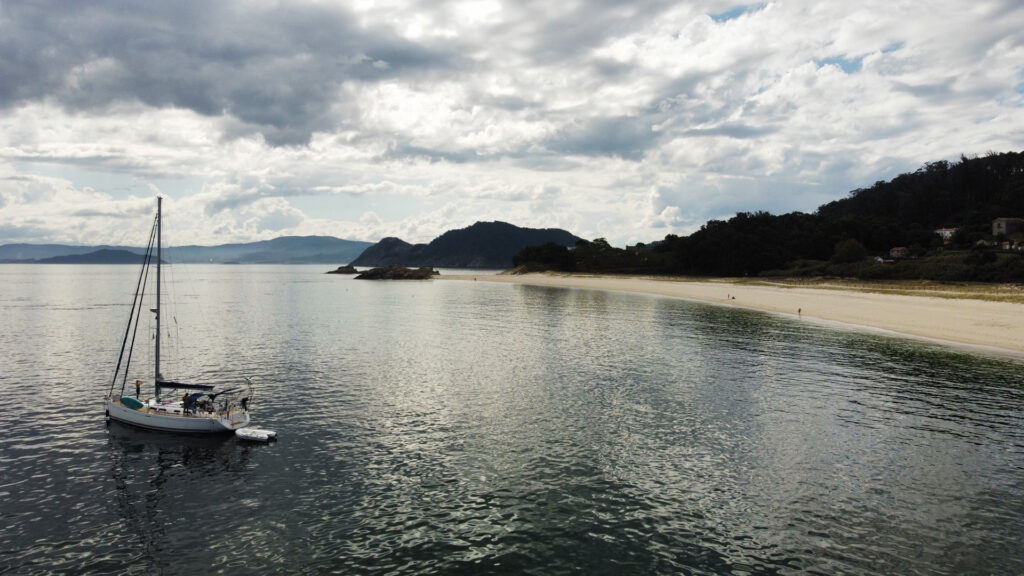 Before ever thinking about this trip, Guillaume had been sailing since he was a child with his father on a sailing yacht Dufour 365 before getting the Dufour 425.
My father bought a Dufour 365 in 2007 in order to cruise 2-3 weeks a year and enjoy the weekends together. After a few years we wanted to go longer and further away with a bigger and better performing boat. We visited several Dufour models; the 385, the 40 performance and the 425. The Dufour 425 immediately won us over with her large interior spaces and spacious exterior deck. Then, we visited several 425 without immediately falling in love … until we were told about this one in the Mediterranean Sea and in remarkable condition. Le GG is from 2008 and was in the Mediterranean. We bought her second hand in 2011 in La Rochelle
Over the past 10 years, Guillaume has had three different ports of call … This allowed him to diversify his playgrounds and discover a lot of places to sail and to anchor from Normandy to Southern Brittany.
We really enjoyed sailing in Normandy (Dives sur mer) and sailing up the Opal Coast. We then went down to North Brittany (St Quay Portrieux) where we enjoyed the Channel Islands (Anglo-Normandes) and England. It's been 3 years now since we landed in Quiberon in Southern Brittany where we've had the chance to enjoy the Islands (Houat, Belle-Ile and Hoedic) nearby as well as the Gulf of Morbihan of course which is a great playground.
When they talked about le GG, they highlight how this pleasure craft is agile and easy to steer under sail.
Simply intuitive, that's the best adjective for me. She goes through the sea very well thanks to her large draft and her beam. It is a powerful but safe hull. It's rare to get wet in the cockpit and moving around on board is easy thanks to the wide side-decks that are fairly flat.
Currently they are visiting Porto, enjoying their time there, before taking the plunge and crossing the Ocean.
They kindly wrote us a few lines about their first crossing of the Bay of Biscay: wind, sea, sunset… and tough conditions!
We left Yeu Island on the 5th of September for the Bay of Biscay crossing, which started off … calmly! It was a foggy and hot start without a wind. However, we had a great sail with a lot of dolphins. It was wonderful to hear them through the hull at night lying quietly in the cabin. Of course we had some nice surfing with the waves of the golf course which carried us to Galicia. The boat has always remained stable, making between 6 and 8 knots with 1 reef in the mainsail and a little rolled genoa. We are currently in Cascais, waiting with about 20 boats at anchor for a good weather window to cross to Madeira … theoretically and fingers crossed, a small window is emerging next week.

See you soon for the second stage of our journey 😉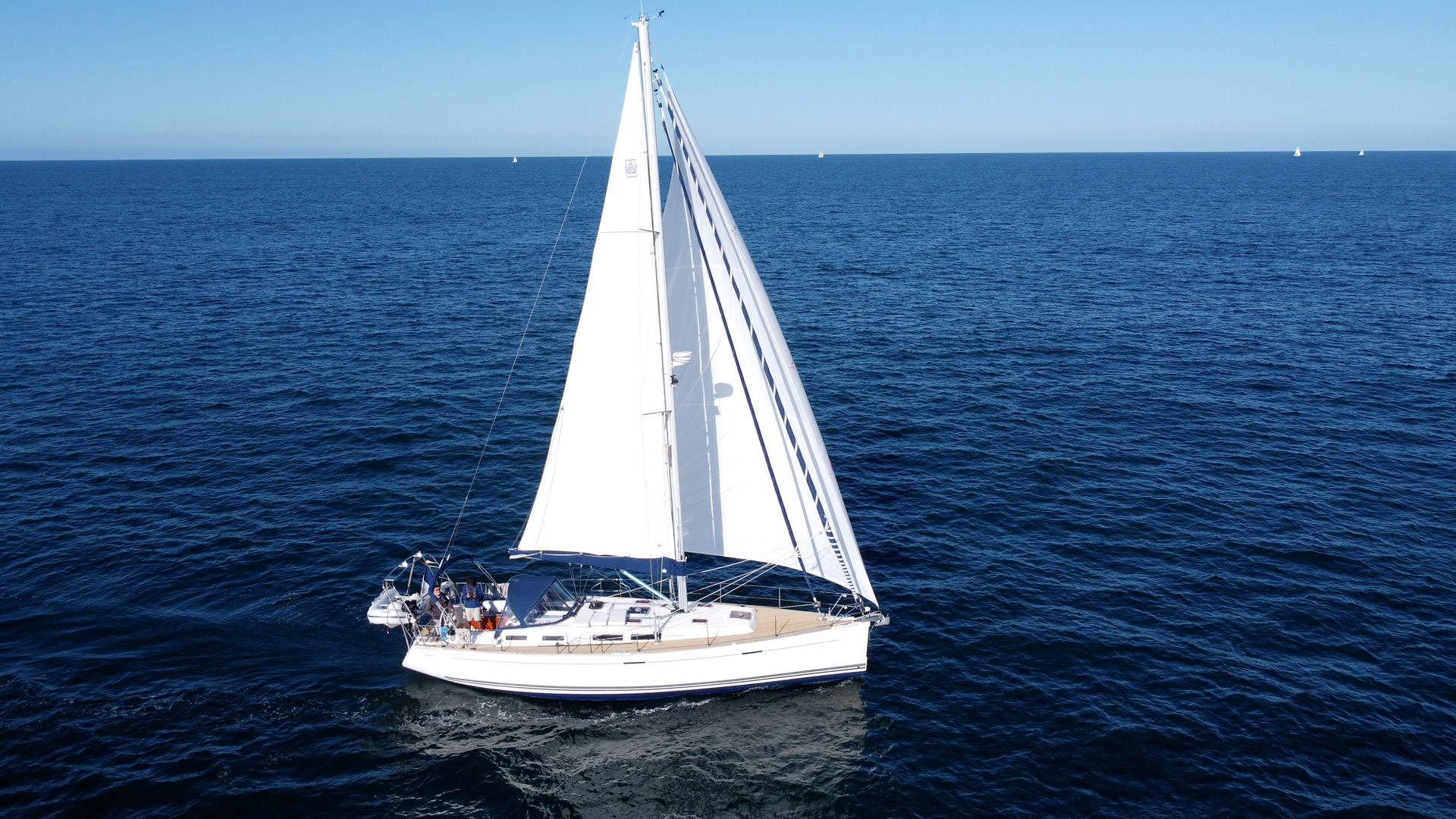 Follow them and take part in their adventure on Instagram: @sailingleGG