Let's discover Jooon, the first Dufour 520 sailboat on the West Coast.
Joon in Farsi is added after someone's name as a term of endearment… and the 3 O's are just for fun! Before buying Jooon, Justin and his family mainly chatered boats, both locally and overseas and couldn't fin their perfect boat...
We purchased Jooon in Los Angeles, California in August of 2018, after one year of searching and moved her south to Newport Beach, California to her permanent home."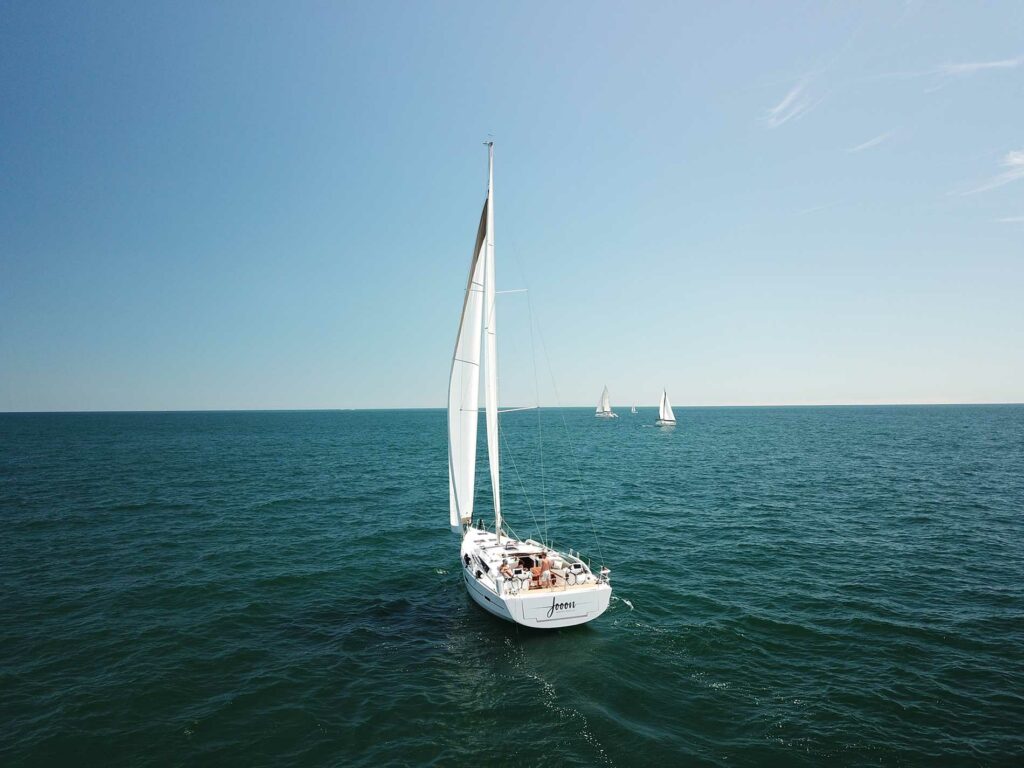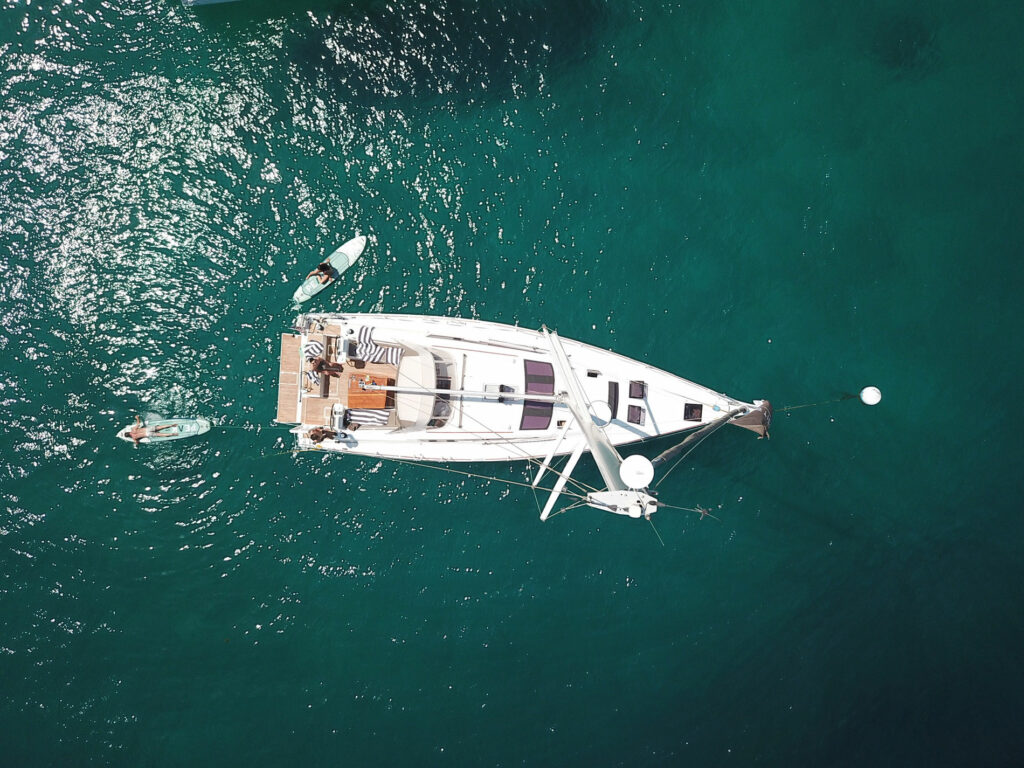 To find Jooon was an easy work, but they well advice, and looked a lot of different sailboat models before choosing the Dufour 520.
We looked at the other French sailboat manufacturers before going with Dufour. We were really drawn to the full-beam galley as it made entertaining friends and family much easier. Since we do a lot of day sailing, the ability to host a large amount of people was important to us. We also like how bright the saloon is with its many skylights and hatches. The fit and finish of the woodwork, as well as the accent lighting, are also superior to the competition – it is a very inviting boat to spend time in.
They spend most of their time crusing the coast of Southern California, including the Channel Island right off the coast.
But without a hesitation, Justin's favourite destination is Two Harbors.
Two Harbors on Catalina Island. It's a quick 30 mile sail to a quiet, blue water island offshore of the biggest city on the west coast, Los Angeles. It is a beautiful island with steep cliffs, crystal clear blue water, and plenty of kelp and sea life. It is a great escape from the city life and the only easy way to get there is by owning your own boat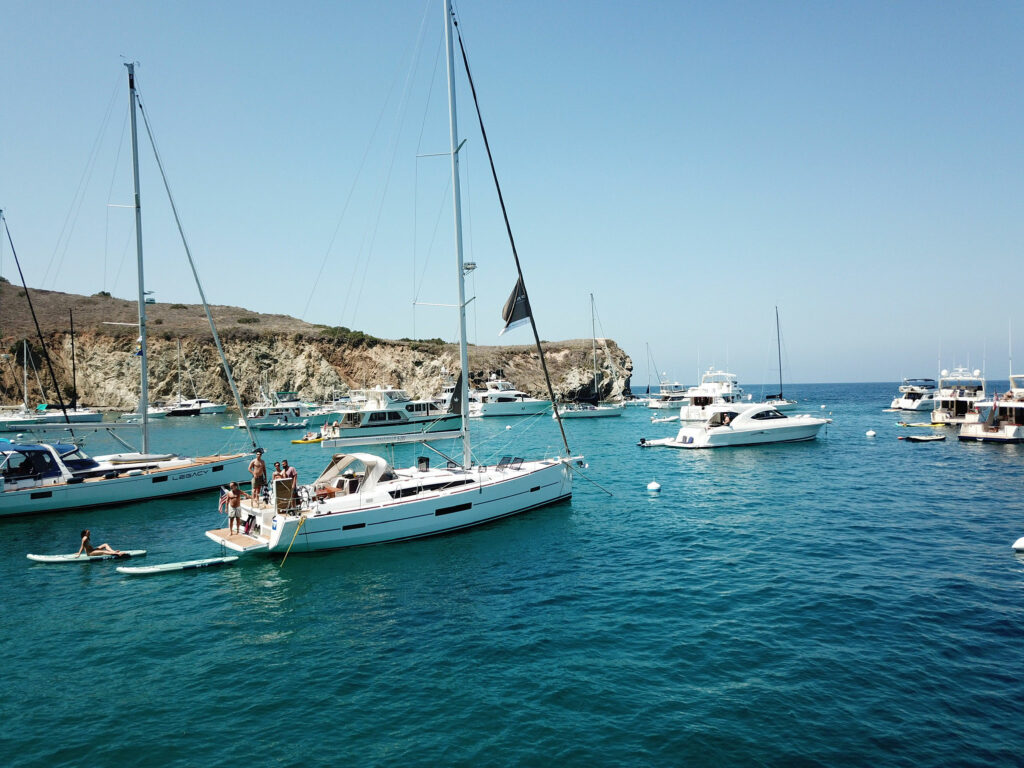 Even if he really enjoy cruising with family and friends, Justin perfect's sailing day would be with his sailing friends, with a stiff breeze, flat seas and the code zero flying.
This is a fast boat and we enjoy pushing it and seeing what it can do. Eventually we plan on sailing it down the coast of the Baja Peninsula in Mexico, hopefully reaching Cabo San Lucas at the tip of the peninsula."
And what about sailing sensations?
Because heeling is part of the Monohull's DNA, Justin and his family really appreciate when their Dufour 520 begun heel and accelerate, and found amazing that the wind can push a boat this size this fast … We all agree to say that flying with code zero gives up the sensation that the boat is being pulled by an invisible speedboat.. According to Justin, the most satisfying is to watch as they quickly overtake and leave behind most other sailboats in their harbour…!