Let's cross the world, and discover La Ballerine, a Dufour 460GL in Abu Dhabi
La Ballerine and Elias are the two protagonist of a beautiful story.. Everything begun when Elias started sailing as a kid on Lake Balaton in Hungary. Since this day, he knew, one day, he will have his own sailing boat.
I could never afford it as a hobby but through some friends there were some opportunities in the summer breaks to sail on their smaller boats. I never owned a boat on my own sailing boat before my Dufour 460GL, it was a dream come true to be honest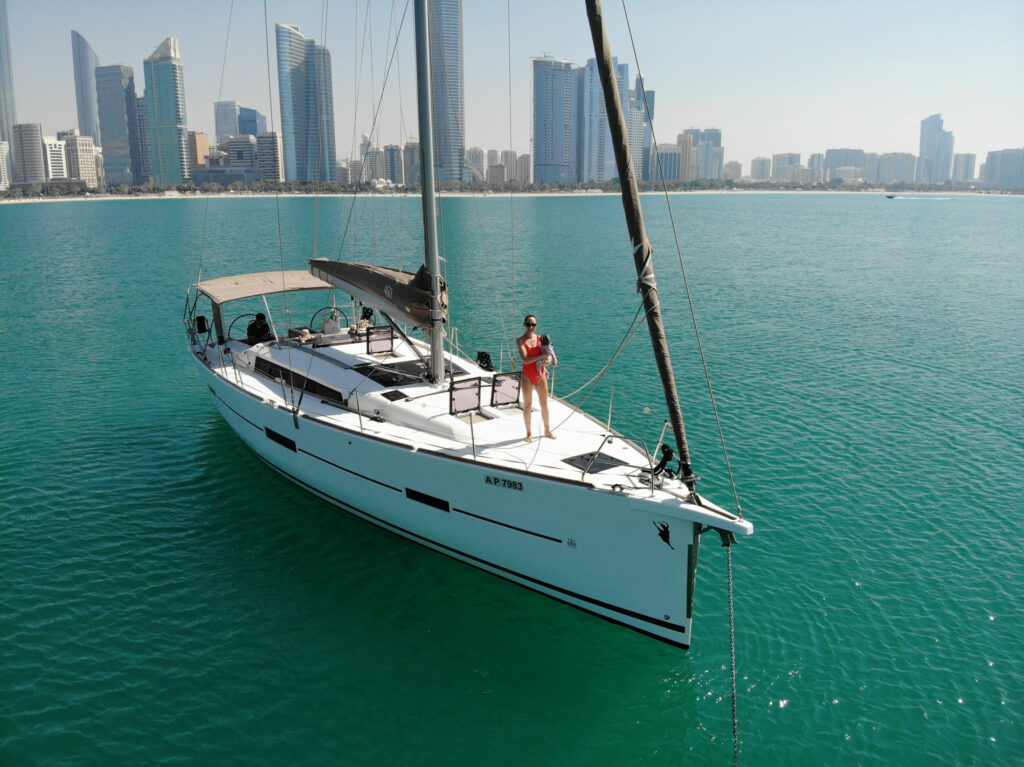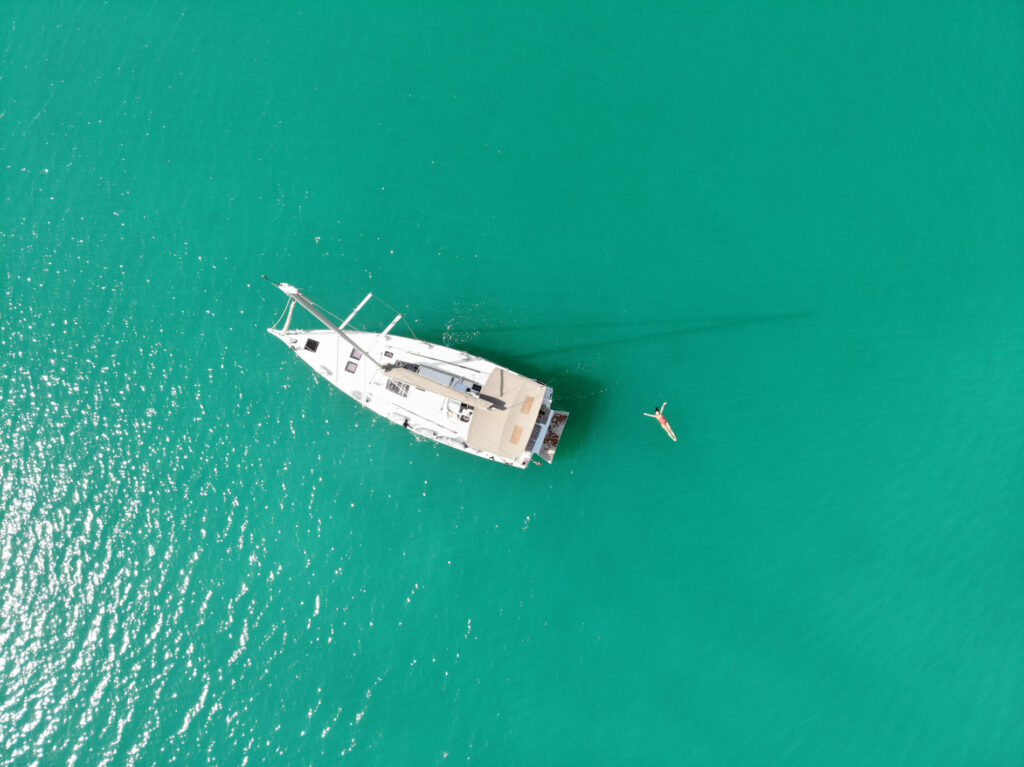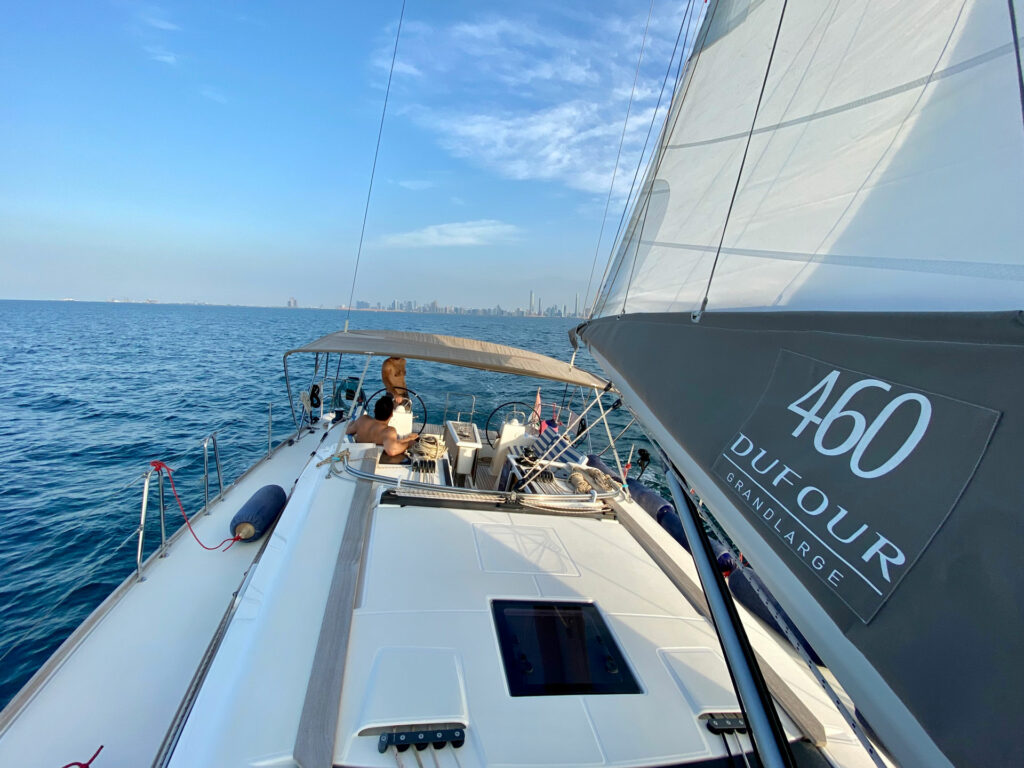 Adri, Elia's wife particulary loved the smart and spacious interior design with its fresh but yet elegant light oak layout. They chose the Dufour 460 in particular for its huge space and smart design of distributing space as they initially bought the boat to live aboard full time. It was truly amazing and they never lacked space on board. Initially they took it easy on sailing as this was a huge step up in terms of boat size so they wanted to make sure they progress step by step.
And last year, a new member joined Adri and Elia's with the arrival of Ezra … !
We love taking out Ezra on easy sailings, he is enjoying the breeze on his cheeks and loves to crawl around on the teak. He also has the best sleeps ever at anchor whilst the waves are smoothly rocking us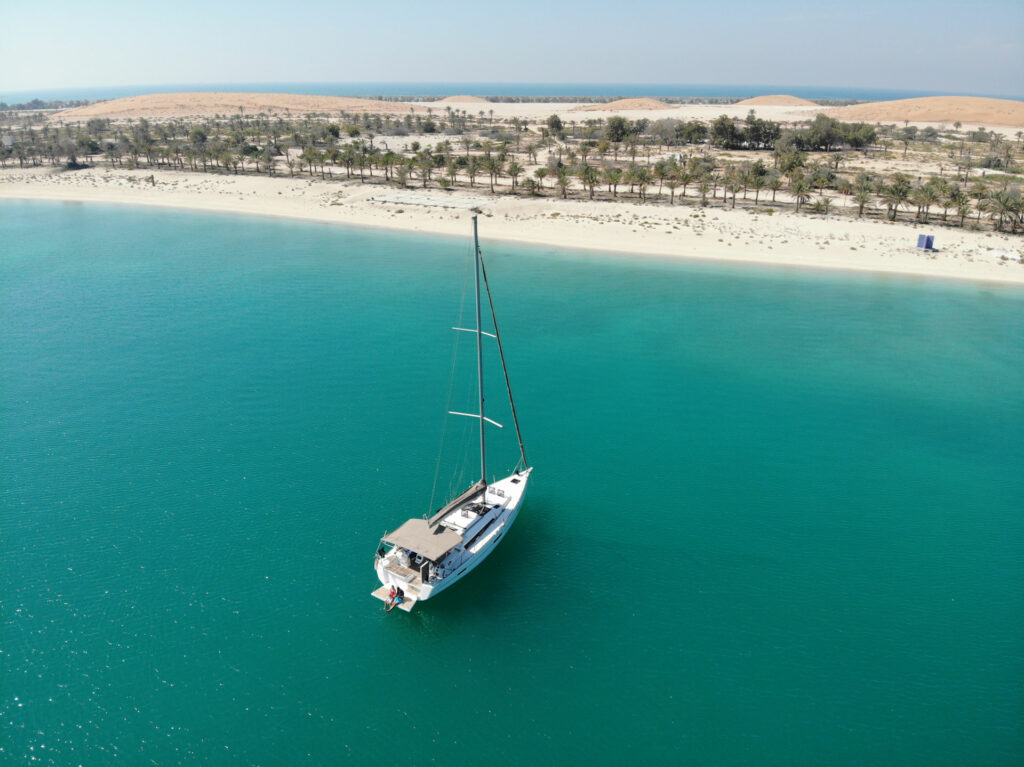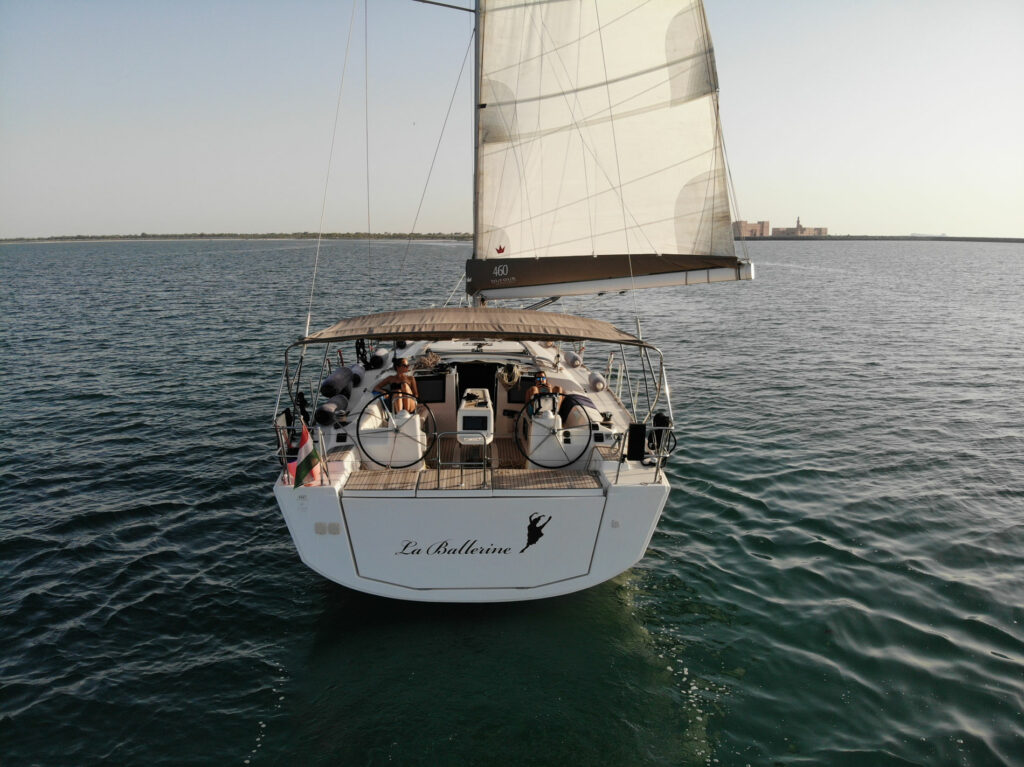 And what about their favourite spot to sail?
We mostly do day cruising, occasionally overnight at anchor but mainly sticking around Abu Dhabi and Dubai. Our favourite spots to anchor are Lulu Island just opposite the Abu Dhabi Corniche and its skyline but for a more romantic anchorage, we always refuted to Heijab Island. Stunning sunsets, pristine beaches and great spot for stargazing at night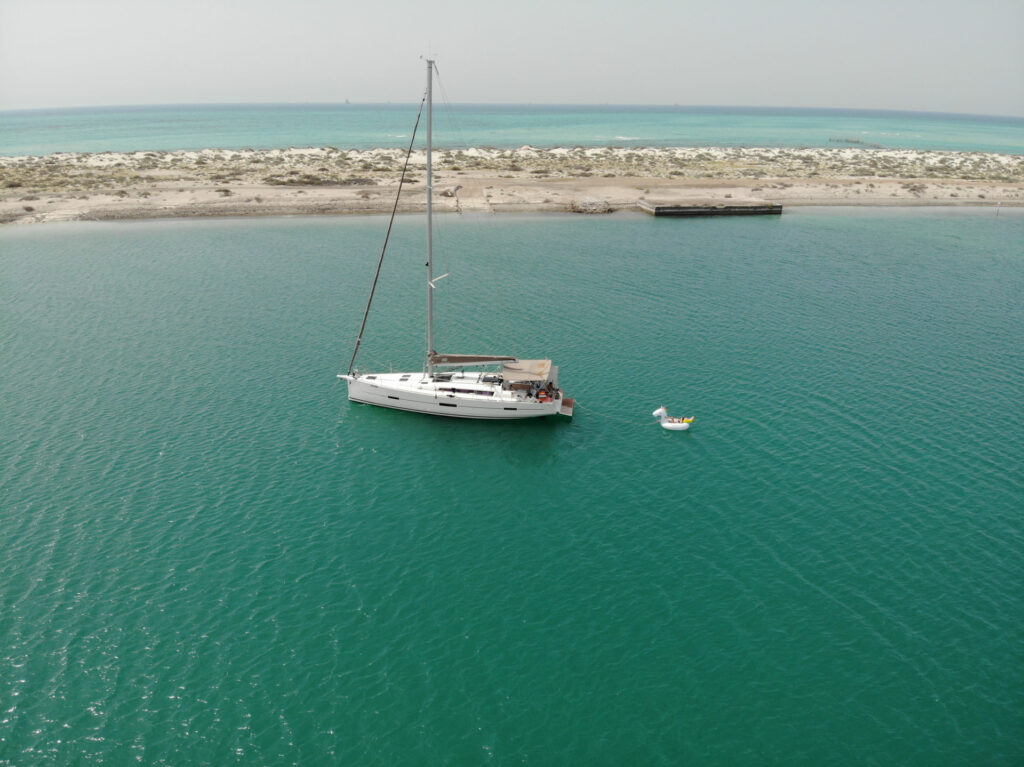 For them, the most important thing is to be able to share occasions and welcomed their friends, family for fun sailing day trips … But they confess that nothing is relaxing than an easy, peaceful day with only them, Adri, Ezra and Elias aboard when they can truly enjoy the boat and not having the need to entertain others.
When they begin speaking about La Ballerine, Adri and Elias, want to highlight the sensation of great security they have on their Dufour 460 GL and the feeling to literally fly with their sailing boat.
I love when the boat performs and we just cut through the waves. I feel "yeeehaaaa" when we're heeling a lot but Adri prefers to keep the champagne in the glass and not spraying her hair with salt water
And when we asked future's navigation plan, we are instantly speechless and want to get on board with them!….
We are definitely planning to sail to the Maldives and further east once time permits, once our kids grow up we might even plan around the globe sailing."