The DUFOUR 37, New for 2022/2023, ON SHOW AT BOOT DÜSSELDORF HALL 16 STAND B 39
From 21st to 29th January 2023, Dufour Yachts will be pleased to welcome you to the Düsseldorf Boat Show with our latest new model, the Dufour 37. Dufour has chosen to open its stand to all visitors so you can discover this new model without the need for prior registration. Visitors are invited to go directly onto the passerelle to make an initial discovery of the Dufour 37, nominated for the "European Yacht of the Year" award by the European jury and already awarded for its innovative design. An iconic model from the brand that has already won over many sailing enthusiasts.
For those keen to find out more, hostesses will be on hand to make an appointment so you can undertake a full tour of the boat accompanied by a Dufour dealer.
You can also make an appointment now, for a visit, for information on another model, or to chat about your boating projects.
Model on display:
Dufour 37 – New, nominated for "European Yacht of the Year 2023" & "Sailboat of the Year"
I would like to book a visit of the Dufour 37
I would like information on the model of my choice
I would like to meet a Dufour dealer
I would like to receive a brochure
The Dufour 37 offers an excellent balance between performance and on-board comfort. With her renowned design, the Dufour 37 innovates with an on-board lifestyle focused on the exterior but with excellent interior space for her size, especially with her owner's cabin. Under sail, you'll find great sensations and performance, which have been highlighted by the press. This cruising yacht enjoys increased performance thanks to her redesigned rig with a taller mast offering greater sail area.
I would like to do a test sail with a dealer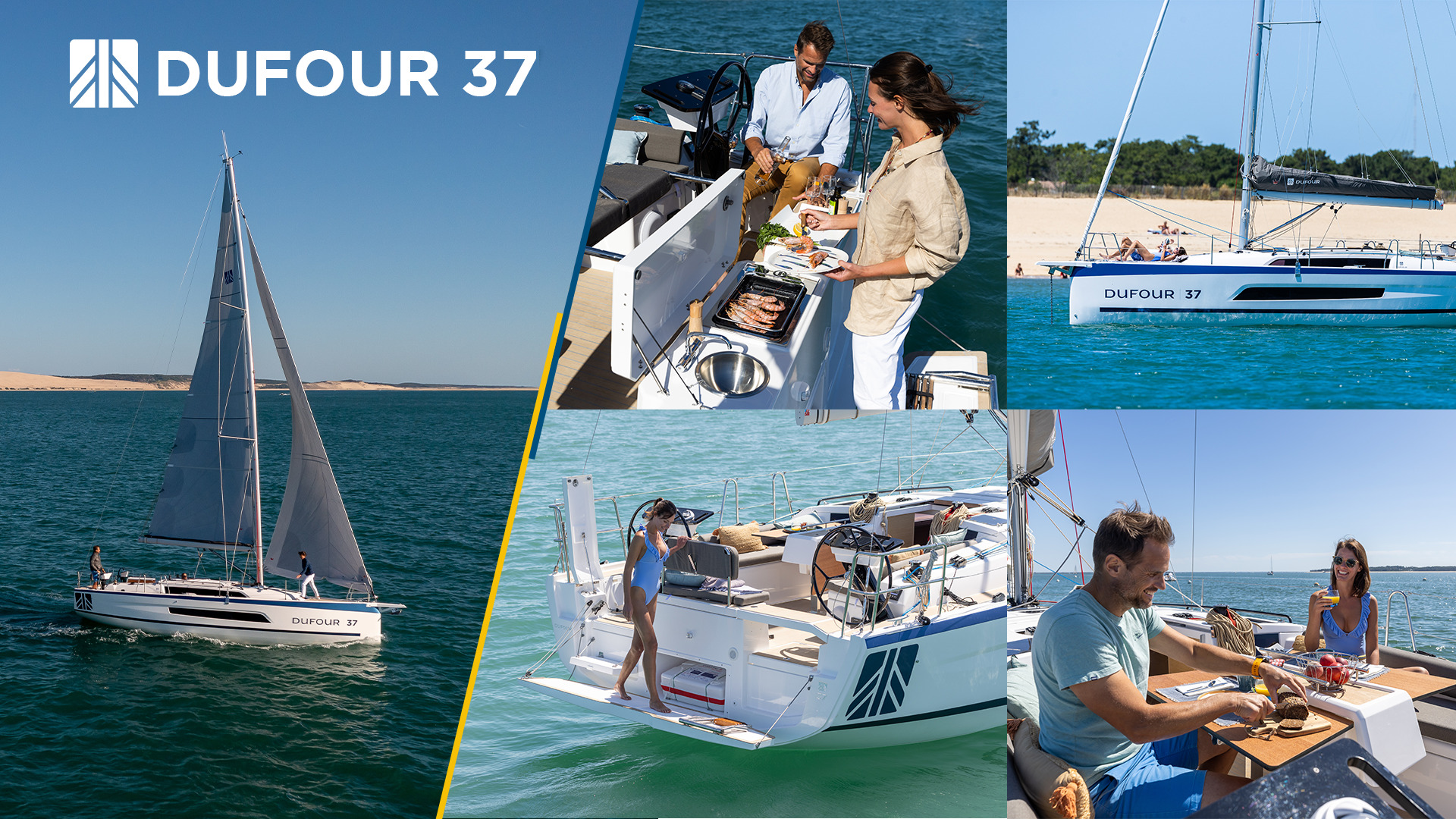 Would you like to come and meet us? Our dealers will be on hand to help you with your acquisition projects, and to answer all your questions and help make your dream come true!
To visit us:
A great opportunity to meet us and visit this model at BOOT Düsseldorf from 21st to 29th January 2023!