A NEW MARINA AND A NEW WEBSITE, FOR US TO GET CLOSER
A NEW VIRTUAL MARINA
The Virtual Marina launched last April to make up for the loss of boat shows has been given a new look, with a polished and more immersive version offering new functions.
Because this virtual boat show initiated by DUFOUR really allows you to prepare your projects and/or your sailing programmes, we wanted to give you even more virtual reality.
We know that nothing beats trying out boats and seeing them sail for real…
What could be better than the heeling and the spray… In this expectation this new Marina now allows you to discover the new DUFOUR yachts in their different versions and Millésime, and offers new viewpoints for the whole range.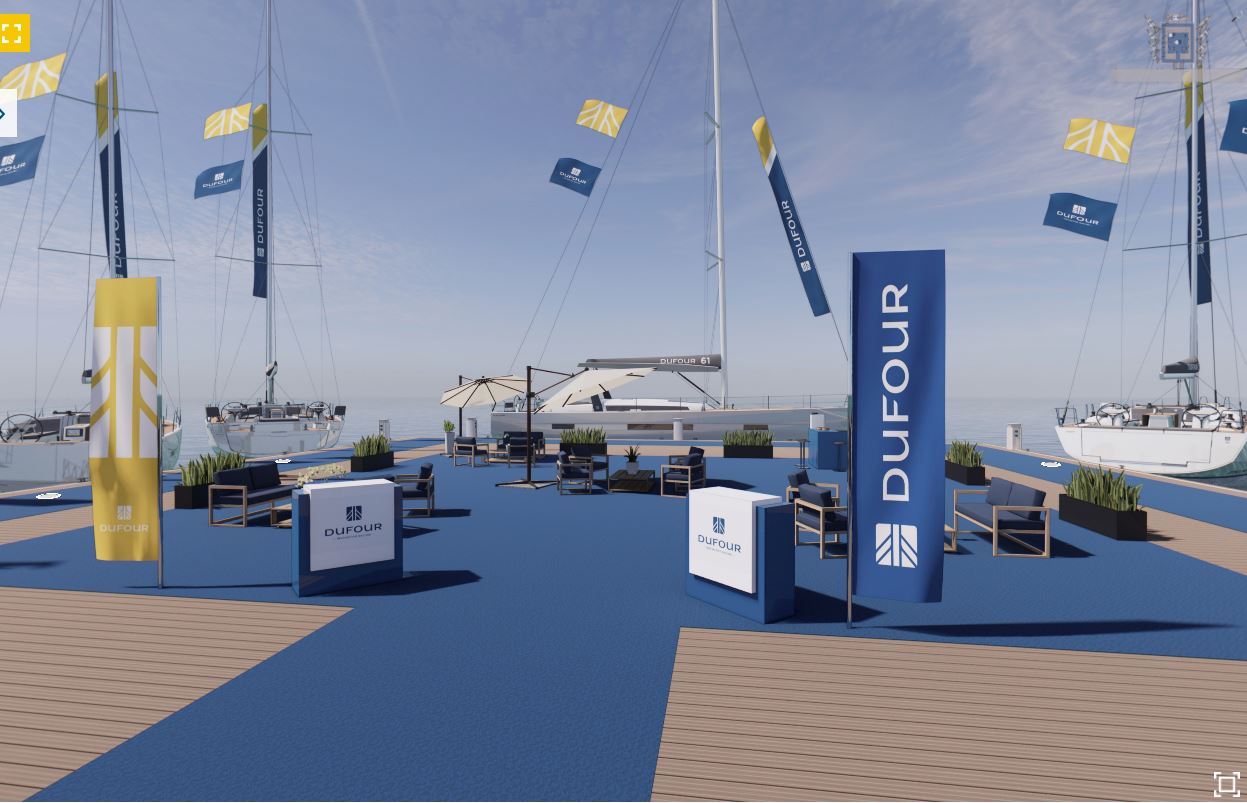 A NEW DUFOUR WEBSITE
Discover also the new Dufour website, which offers new and more instinctive sailing, with new sections for more information and sharing more experiences… As the DUFOUR Community grows.