– Instinctive Sailing –
INNOVATION PIONEER
When the legendary Dufour Performance and Grand Large ranges come together as one. The ultimate merger of two worlds has created a sailboat with incomparable characteristics.
The Dufour 530, a 53-foot sailing yacht is a vibrant reflection of our extensive know- how. Developed on the architectural premise of the Performance range, its authentic racer hull has been designed with exhilaration in mind. Comfort is key when cruising so we have combined the main Grand Large features with an open, secure, fully equipped deck.
And to top it off, breathtaking innovations too. Three completely distinct manoeuvring layouts, a cockpit with all-new features, a revolutionary bimini concept and beautiful aesthetics.
A spacious, elegant sailing yacht finished down to the last detail. The ultimate distinction.
Dufour 530
Highlights
EASY VERSION
The "Easy" version adapts to owners and charters looking for simplicity. She has a roof clear of any obstructions with manoeuvres fitted to the coamings.
OCEAN VERSION
The "Ocean" version is dedicated to owners with a traditional handling style, with halyard manoeuvres and mainsail traveller on the roof and sheets manoeuvres on the coamings.
PERFORMANCE VERSION
The "Performance" version will seduce regatta sailors. She is equipped with main sheet point in the bottom of the cockpit, six winches and hydraulic power station for backstays and boom vang.
She features upgraded mast and boom for an increased sail area of ​​20 m2. The 2.80 meter keel is completed with a lead bulb. Finally, the signature and Performance equipments provide a pure racing look.
Dufour 530
Layouts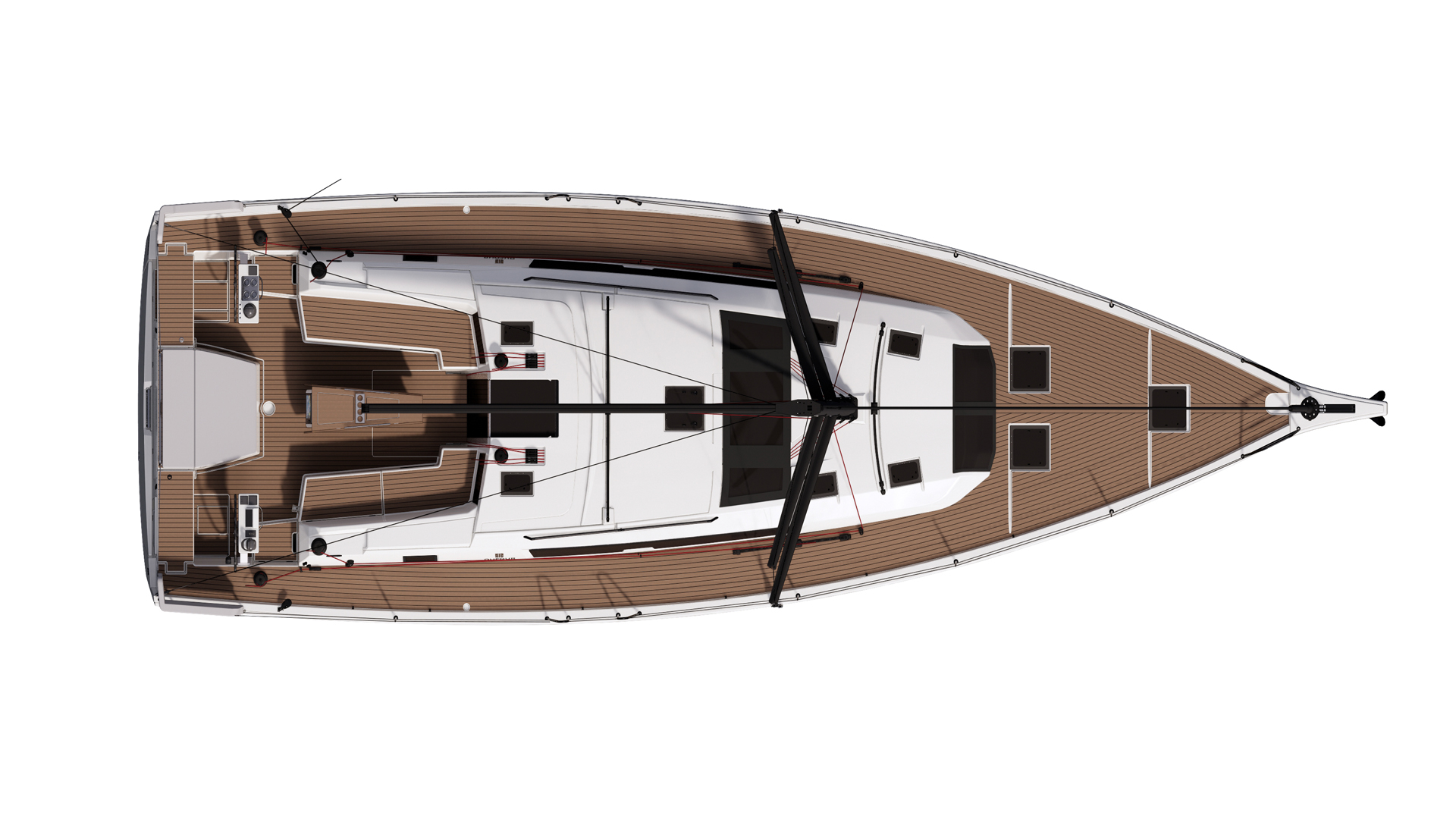 Berths

8

Cabins

3

Heads

3

Pullman cabin

No

Skipper cabin

Yes

Kitchen

Front Galley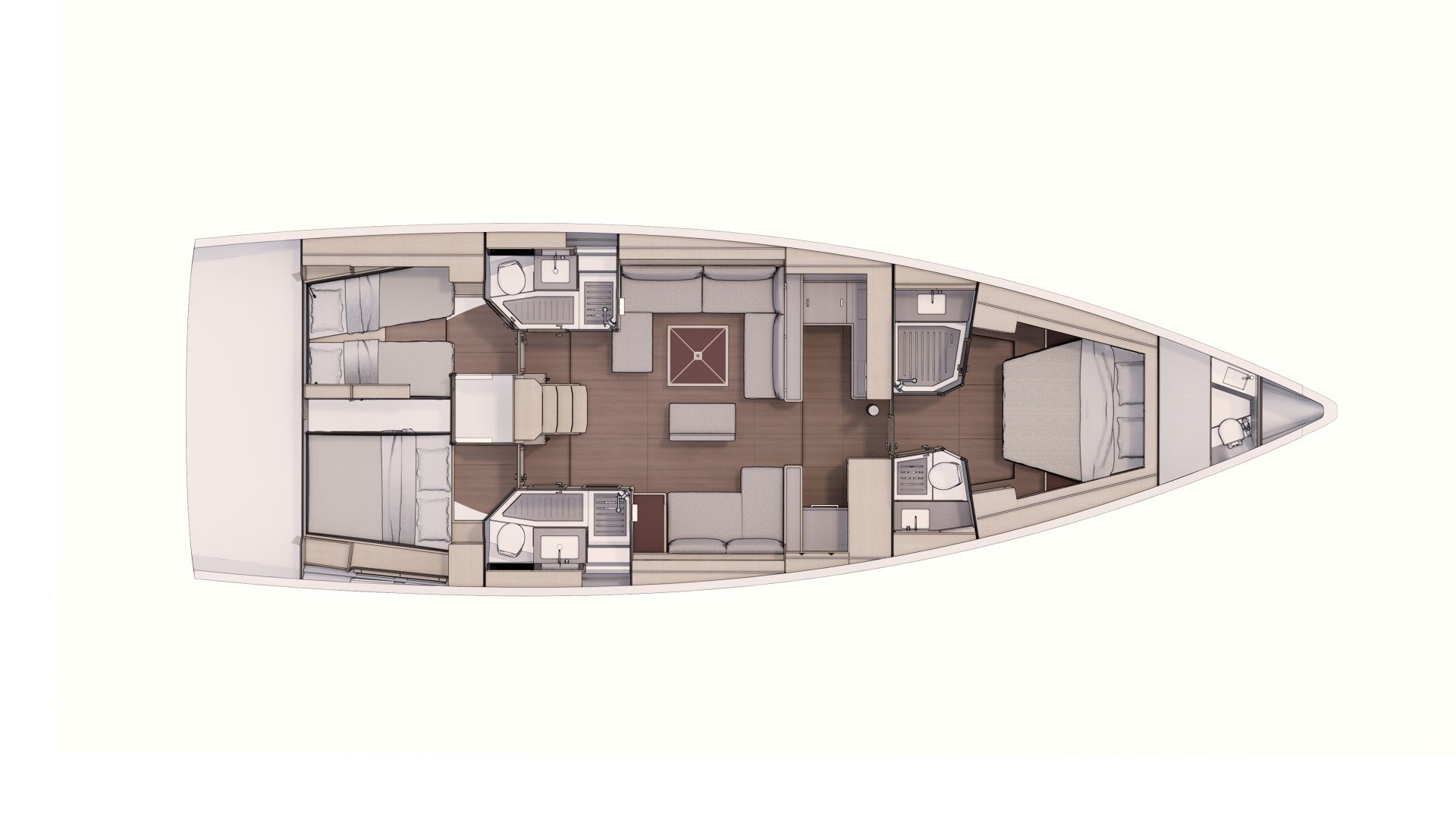 Berths

10

Cabins

4

Heads

2

Pullman cabin

Yes

Skipper cabin

Yes

Kitchen

Front Galley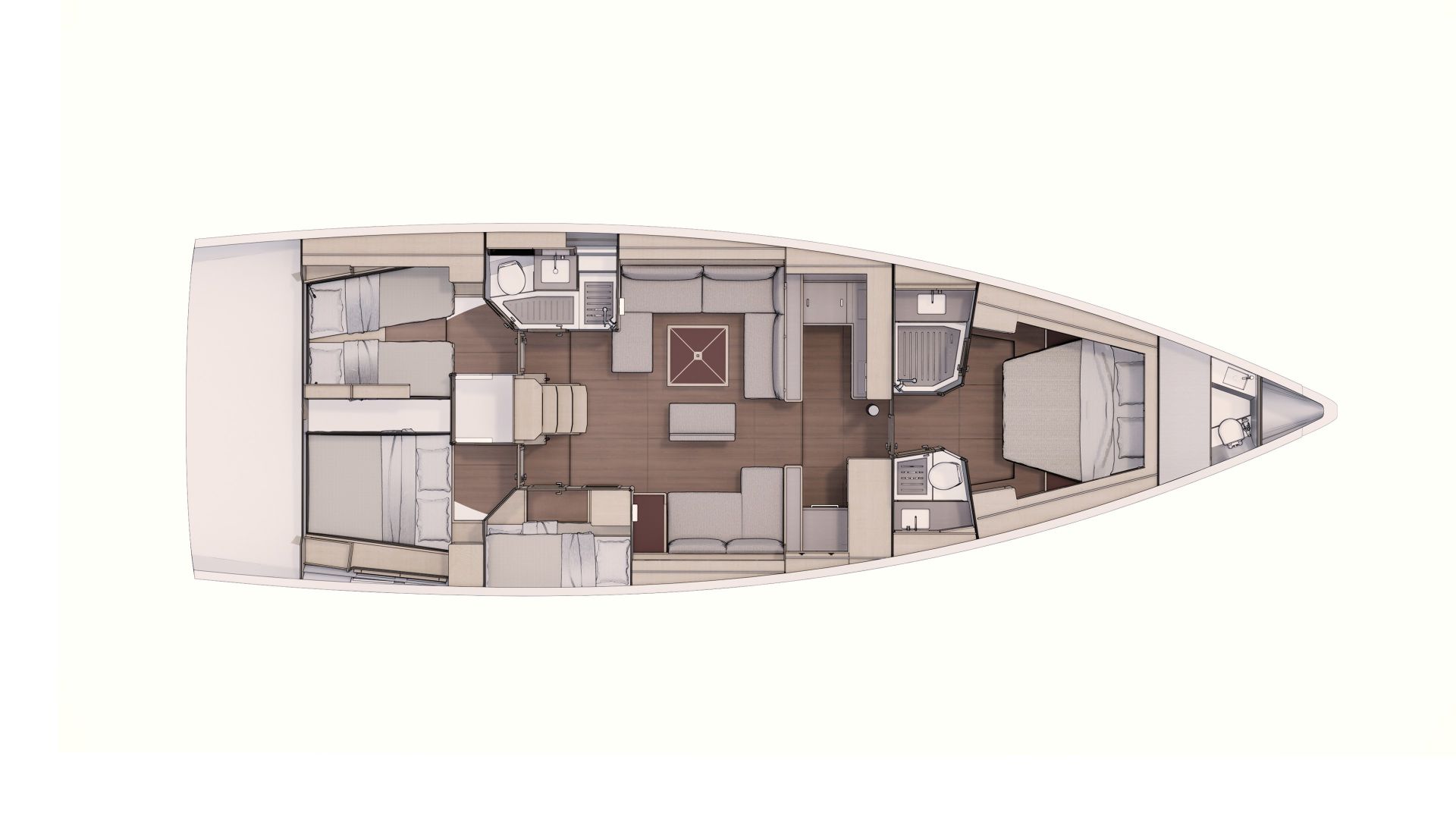 Berths

12

Cabins

5

Heads

4

Pullman cabin

Yes

Skipper cabin

Yes

Kitchen

Front Galley
Berths

14

Cabins

6

Heads

3

Pullman cabin

Yes

Skipper cabin

Yes

Kitchen

Front Galley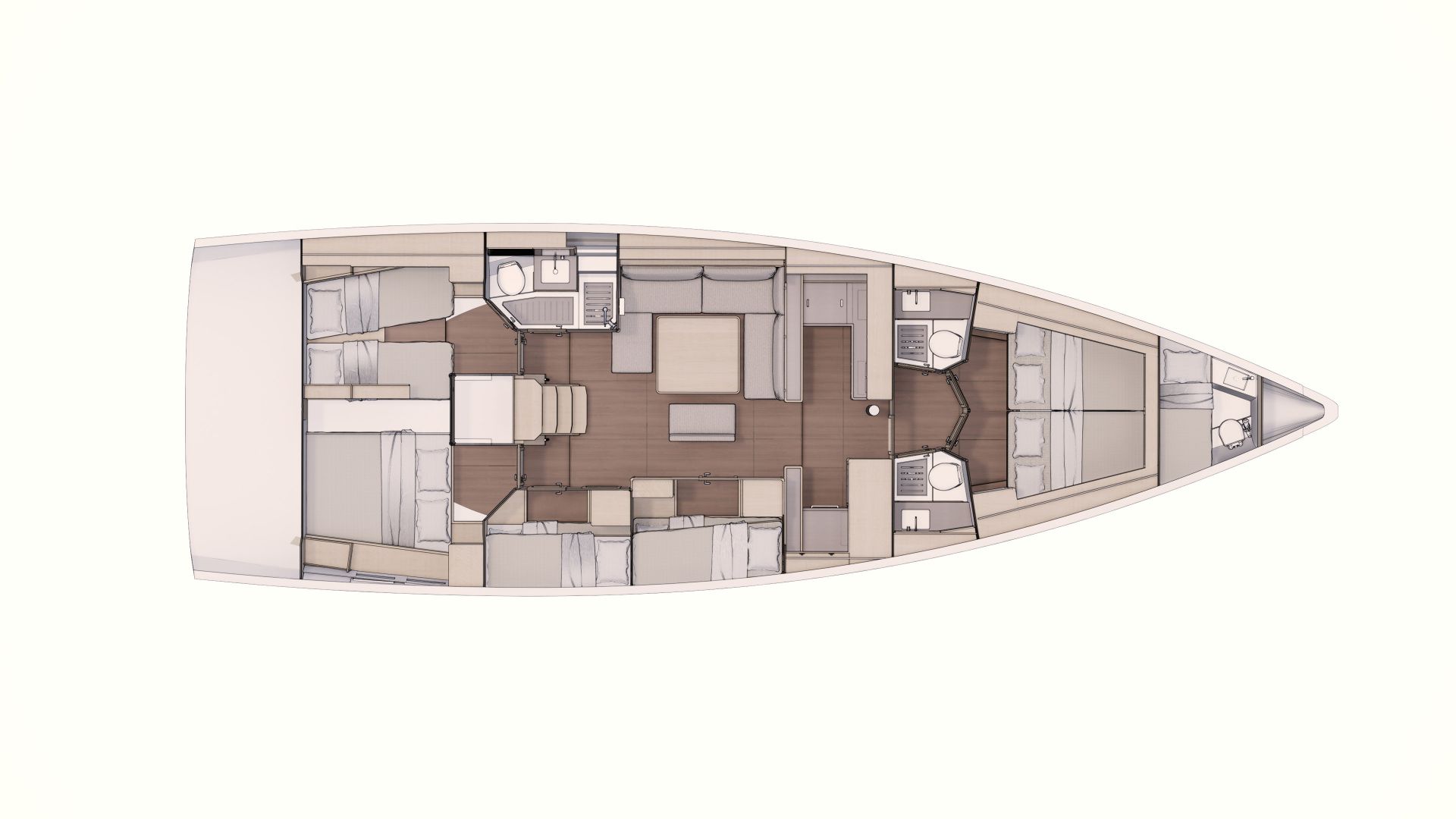 Dufour 530
Technical specs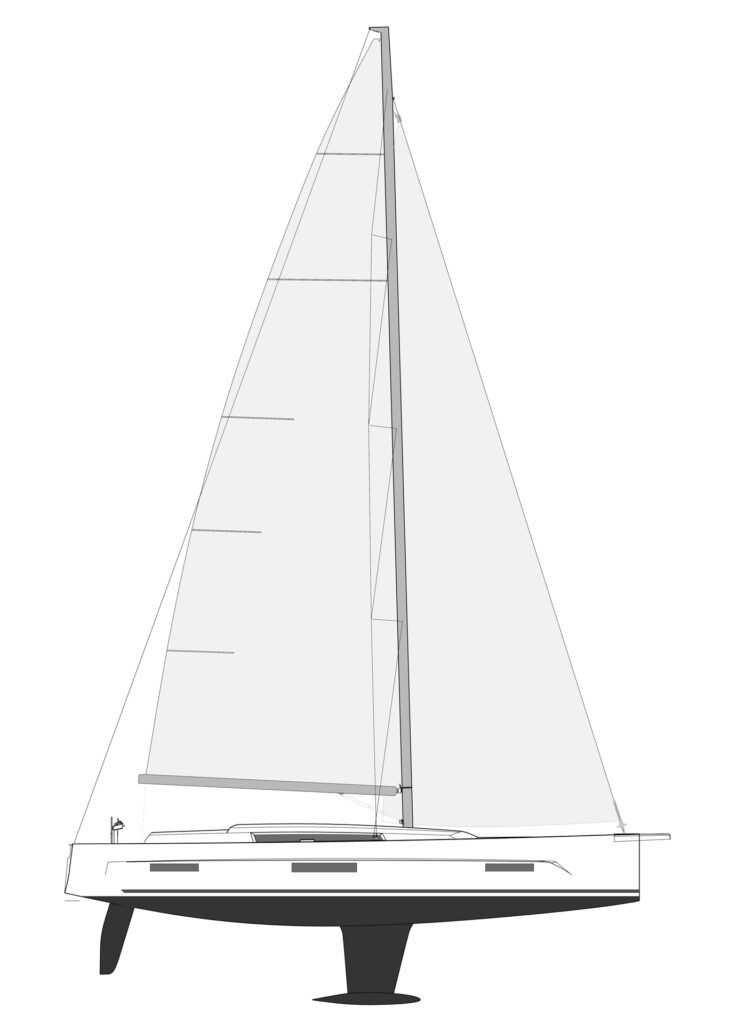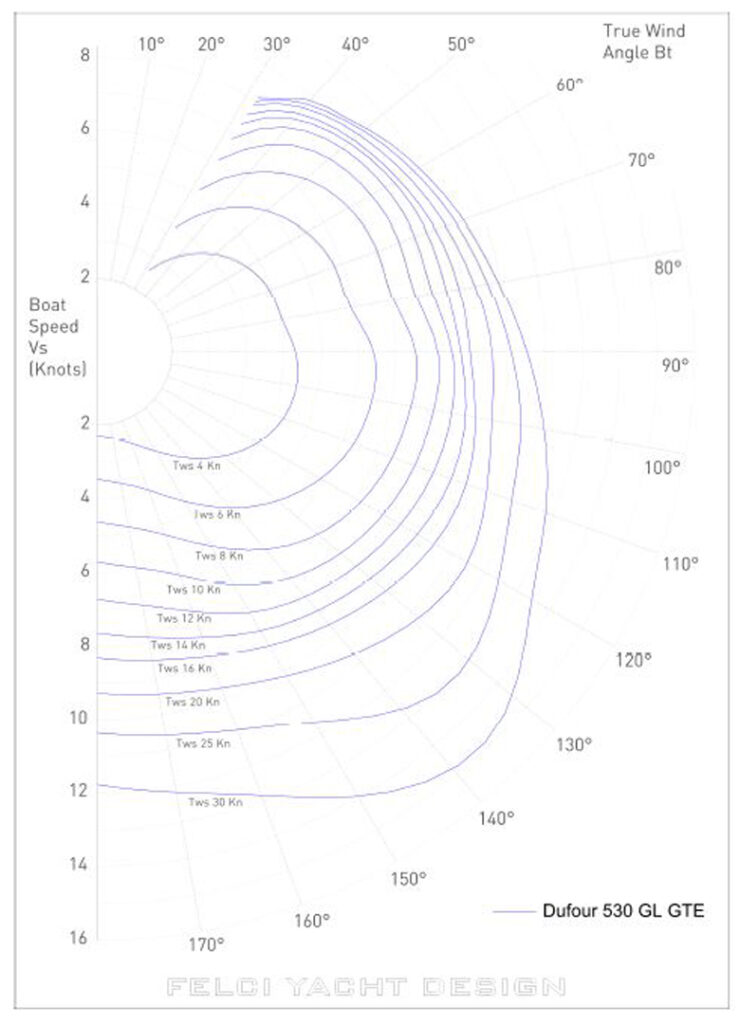 Construction
Architect: Felci Yacht Design
Year: 2020
Hull construction: Fiberglass / contact
Deck construction: Injection
Technical specifications
Overall length

16.35 m

Waterline length

14.97 m

Hull length

15.50 m

Max beam

4.99 m

Light displacement

17 774 kg

Draft

2.30 m

Keel weight

4600 kg

Fuel tank capacity

440 L

Water tank capacity

740 L

Engine power

75 hp (opt. 110 hp)

Sail area

125 m2

Mainsail

65.5 m2

Genoa

59,5 m2
Full description
Are you interested in the Dufour 530 sailboat?