The Dufour 32, on the cover of European magazines
Dufour 32: "An ultra-creative boat" and "Smarter Hipster"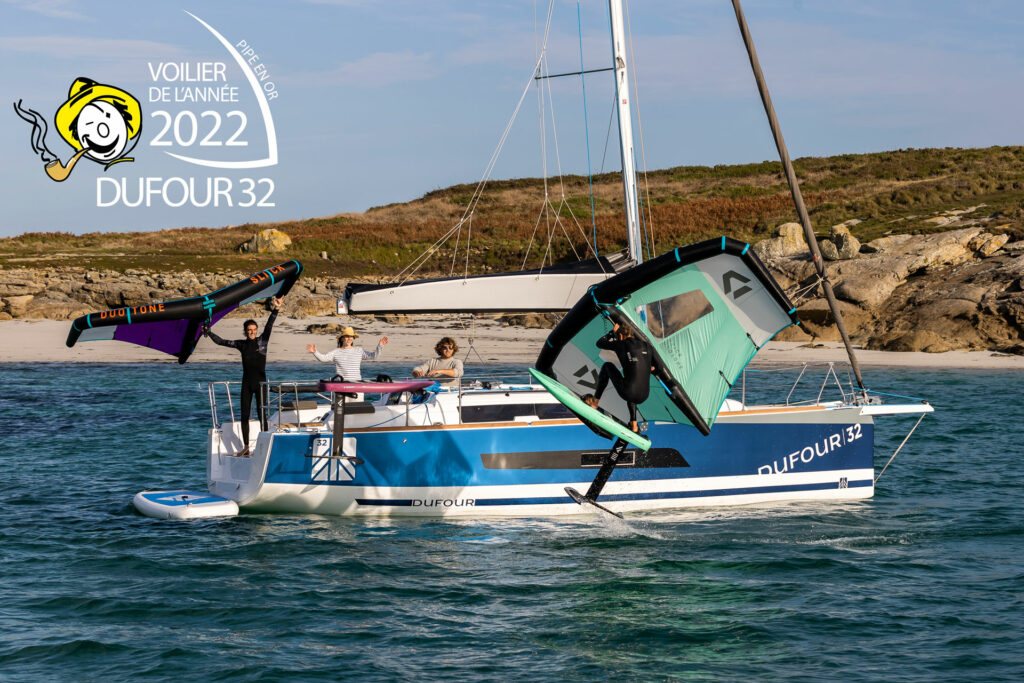 Voile Magazine unveiled its winners for the Sailboat of the Year 2022 at the Paris Boat Show.
The entry model and latest addition to the Dufour range, the all-new Dufour 32, won the 2022 Innovation Award for all of her new features, which won over journalists … and loyal readers of the French magazine.
Presented as a World Premiere at the Grand Pavois Boat Show in La Rochelle, this new unit never ceases to seduce with her "innovative and omnipresent featureson board": a helm cushion for a comfortable seat, an aft sunbathing area, an inflatable lazy bag between which the mainsail can be stored when lowered, as well as the aft platform that transforms into a paddleboard once horizontal.
The most remarkable innovation is the development of an entirely inflatable exterior upholstery… unique for a sailing boat!
On the Dufour 32, we must emphasise the overall consistency of the whole François-Xavier de Crécy, Editor-in-Chief of Voile Magazine
The shipyard is very proud to receive this award. The Dufour 32 has been developed and designed to be an innovative and clever yacht, while retaining the DNA of Dufour Yachts … This award proves it!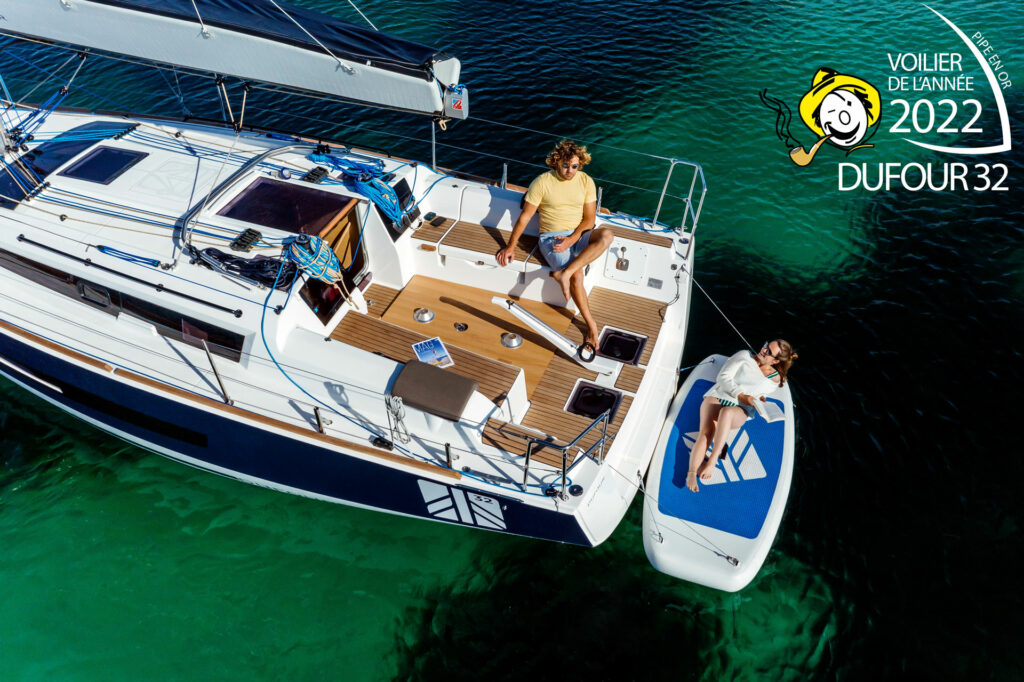 The jury, made up of 17 journalists and 35 passionate readers who tested her in La Rochelle, elected the Dufour 32 from among 15 yachts: a great recognition for all our teams and for this accessible and seaworthy model.
Le Dufour 32 in pictures and videos > Dufour 32
The Dufour 32 is also on the cover of the German magazine YACHT where 10 pages are dedicated to her.
To discover the sea trial : YACHT 3-2022