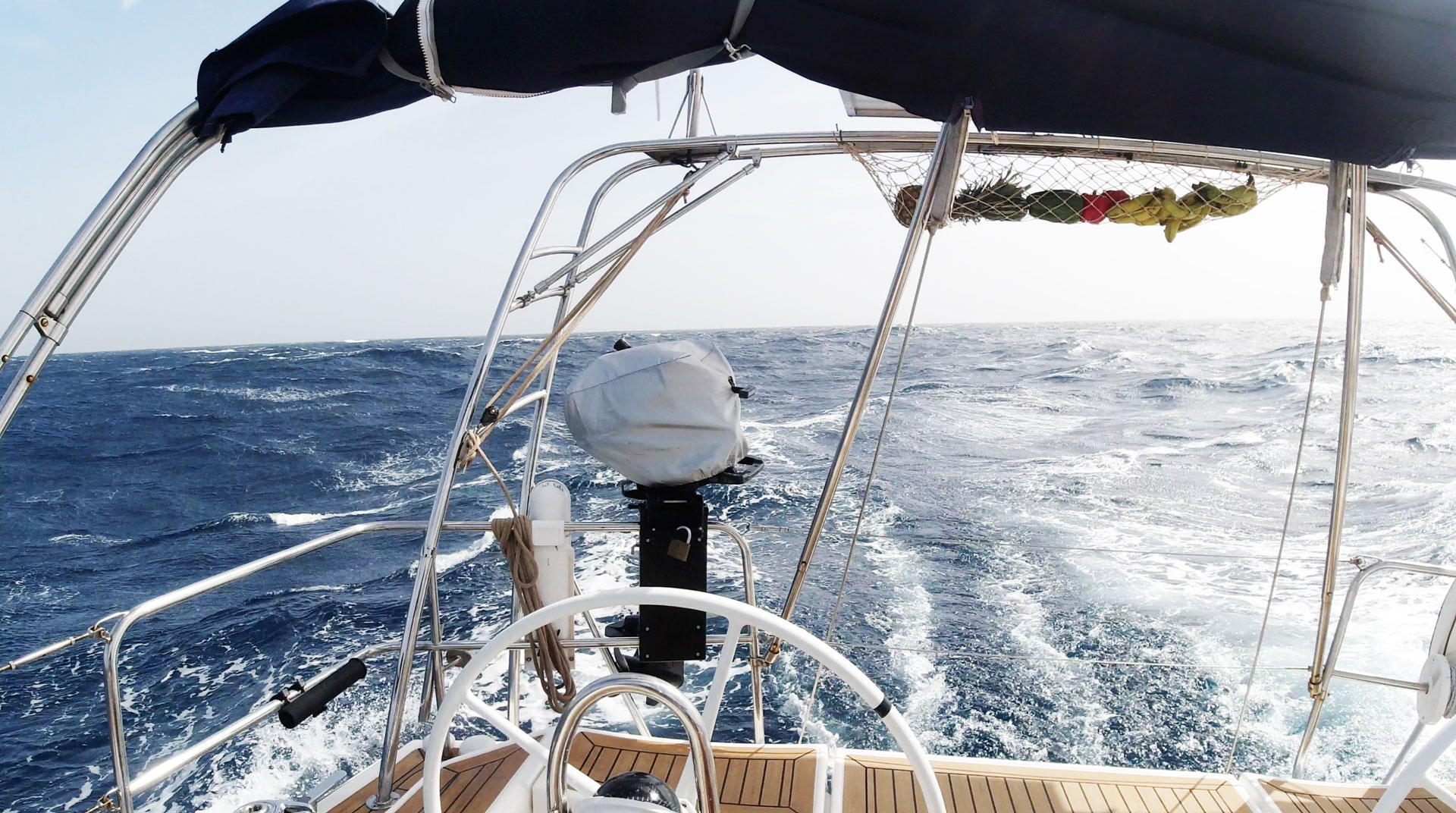 In the previous episode, we heard from SAILING LE GG in Las Palmas, with Elisa and Guillaume on board. For the Atlantic crossing, Elisa gave up her place to Guillaume's father: a long-held dream for both of them to make this trip together.
Ahead of them? A 6-day sail to begin with, in rough conditions (up to 35 knots of wind and 4-metre seas) and 850 nautical miles to reach Mindelo in Cape Verde. They were to stopover for a week, discovering three of the islands in the Barlavento group of the archipelago: Sal, Santo Antão and São Vicente:
It was superb discovering this archipelago… We'll definitely return when we have more time!
7th December 2021: The big departure for 2,100 nm of blue, wind, waves and unknowns, making a course for Martinique. The first two days were pretty sporty, then the trade winds set in as far as the eye could see, accompanying our two sailors on their passage with constant wind… lively, windy, fast but magical!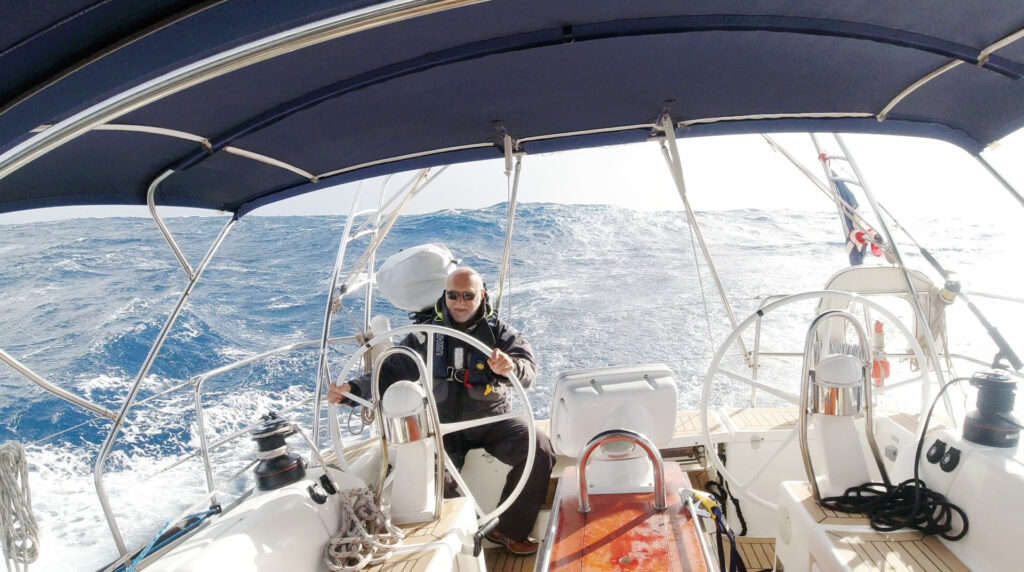 The first report from our crew having made their night-time landfall at the anchorage off Sainte Anne:
3,000 nm from Las Palmas, 6.7 knots average speed with conditions (too) much livelier than we had imagined. Everything went well on board and with the boat. We had obviously envisaged a "calmer" Atlantic crossing, but that will be for next time!

Either way, it was a great experience shared between Father and Son and above all, a dream that is finally coming true for us. We're now heading off to discover the West Indies.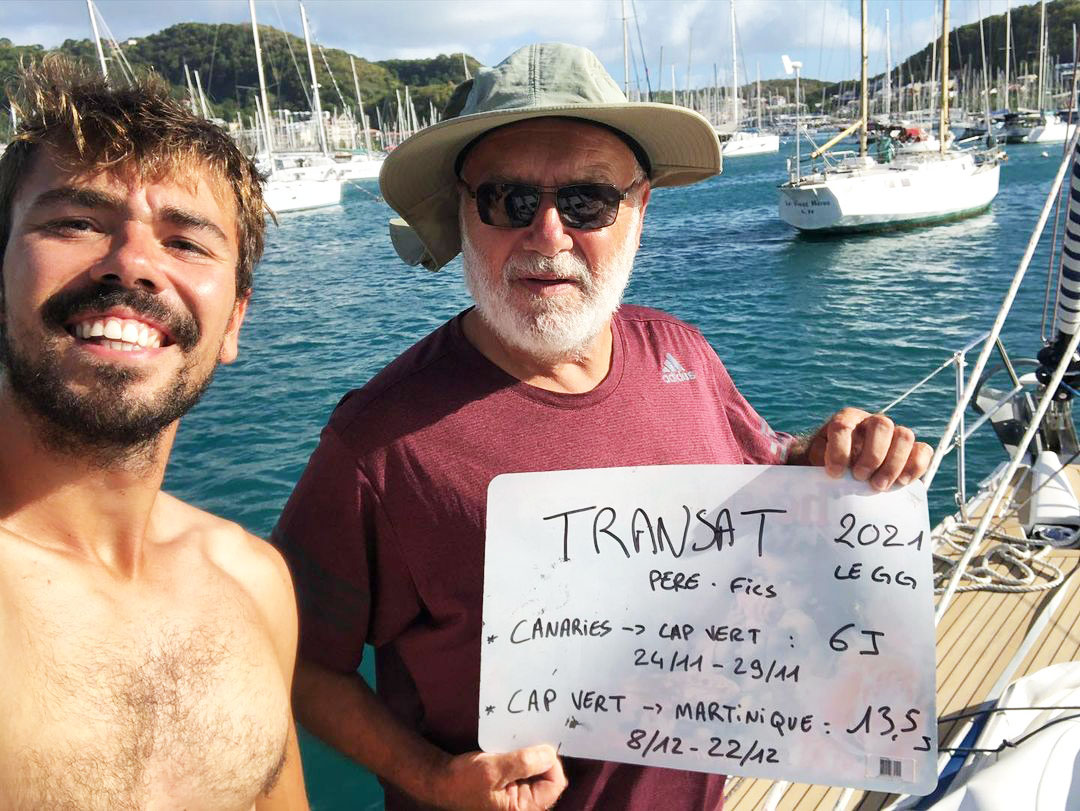 Read the full story of their Atlantic crossing aboard their #Dufour425 > In our Testimonials section