The Dufour Yachts Shipyard is delighted to announce the launch of a new sailing yacht, the DUFOUR 37.
Following on from the launch of its latest models, Dufour 530, Dufour 470, Dufour 61 et Dufour 32, the Dufour brand continues to innovate and further develop its range with this new 10.8-metre yacht.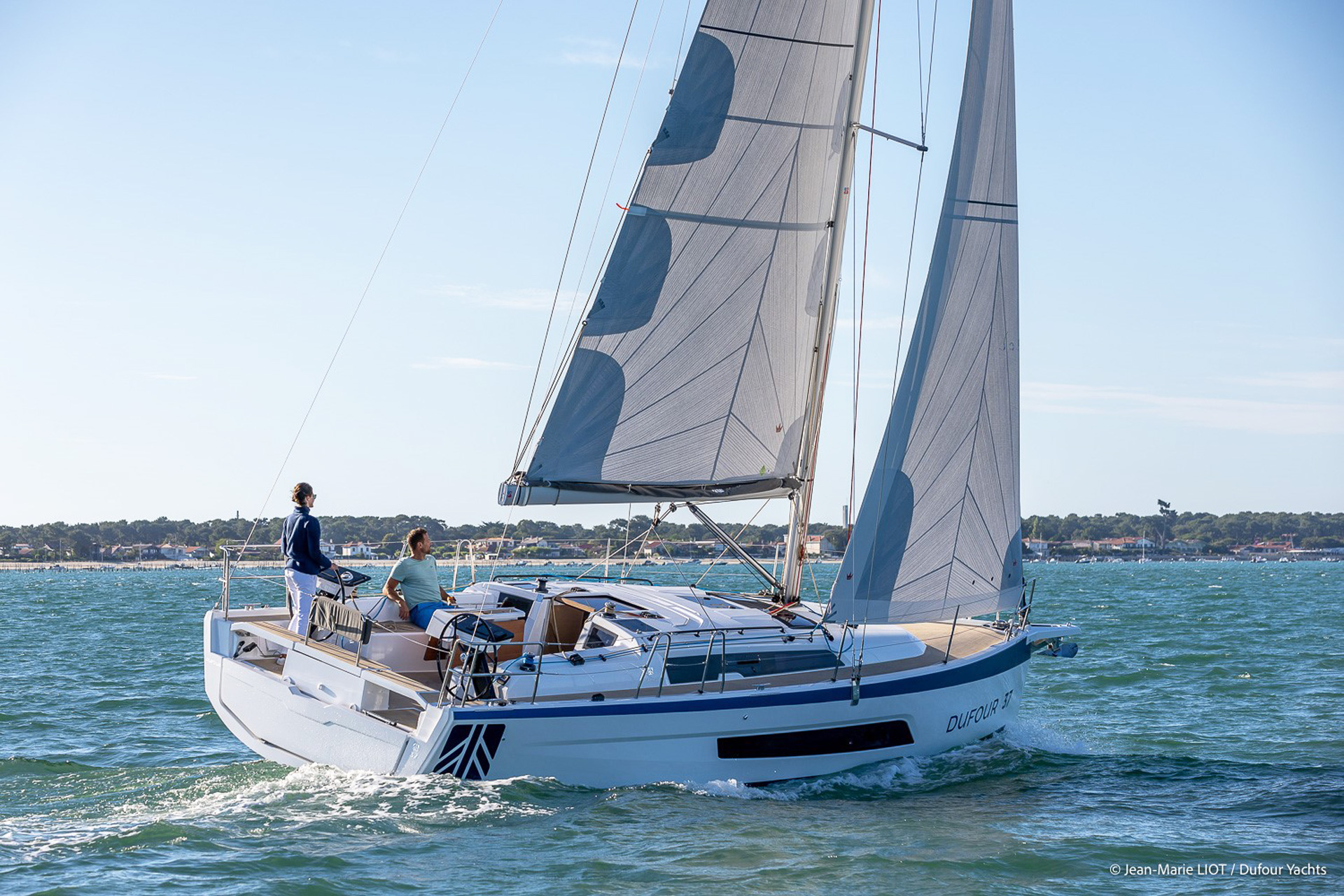 The Dufour 37 stands apart from other models in her size, with large, bright interior living spaces, including an exceptional forward cabin, and the exterior featuring an innovative deck and a very nice cockpit area.
Like her predecessor, the Dufour 360, she has a single rudder, making her livelier under sail and has two steering wheels for greater enjoyment on passage.
Tested by the Dufour teams, before being presented to dealers ahead of her worldwide launch at Cannes in September, she has shown excellent sea-keeping behaviour and has produced some great performances.
Continuing on in the line of other recent models in the range, this boat was designed as a collaboration between the Dufour design team and Umberto Felci, famous Italian naval architect, who this year, is celebrating the twentieth anniversary of his relationship with the Dufour brand.
Umberto Felci explains the genesis of this boat and her main characteristics:
We are extremely proud of this new project because the new Dufour 37 represent a new point of arrival reached after an intense work of re-thinking and re-designing the whole complexity of a modern 10 mt yacht.

Form the new external needs, to the internal expectation of new customers, passing through a delicate styling aspect, the D37 is the result of a new project development, created with the scope to arrive at a higher point in the definition of the product.

The results are there to see. The hull shape follows the idea to improve stability and volume without compromising the sailing performances. The powerful hull lines will accept more sail area allowing a fast and easy handling, while the cockpit and the interiors offer an incredible and unexpected feeling.

The new proportions between the cockpit and the deckhouse, together with their new style, represent the synthesis between all the functions nowadays indispensable in a new yacht and the aesthetic characteristics that are making all Dufours recognizable everywhere.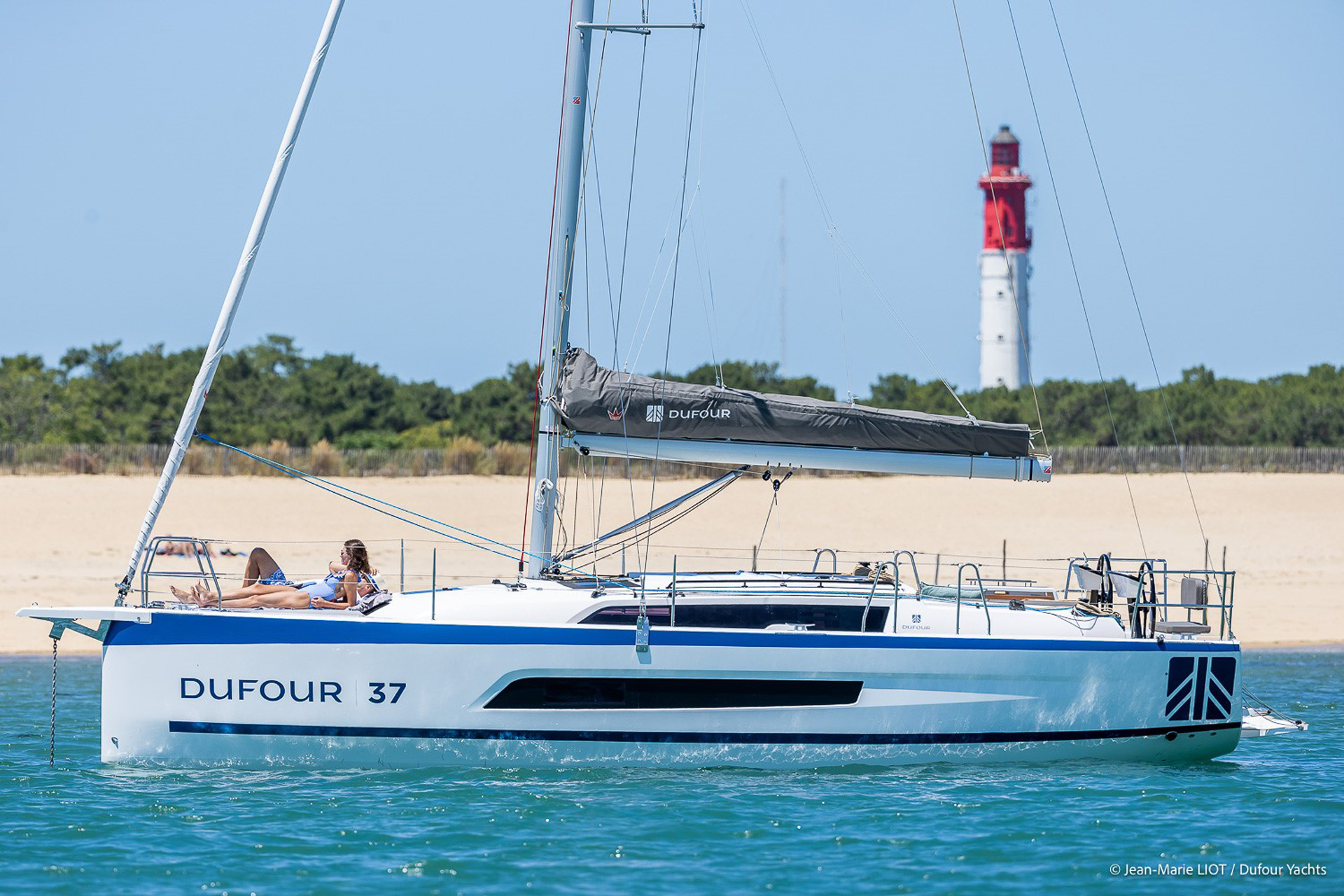 Whether you're looking to go coastal sailing for daytrips or weekends, with friends or family, or if you want to go further afield, the Dufour 37 is the choice for you, giving you some unique sailing. Whichever version you choose, Easy, Ocean or Performance, you will enjoy a modern and stable hull, like a racing boat with all the comfort of a cruising yacht.
Aboard this new model, everything has been designed for you to enjoy life outside to the full, with a very large cockpit and a relaxation area forward, a sunbathing area on the foredeck and an aft platform where you can fit a plancha grill as an option!
Discover this new model now! HERE
Exclusive first pictures. We'll see you soon for a full review and the official film of this latest model…