4 iconic models of the brand, all already awarded or nominated, are on display at the Annapolis Sailboat Show from October 13 to 17, 2022: The Dufour 37, new model 2022, Dufour 470, Dufour 530 and the flagship of the Brand Dufour 61.
A nice opportunity to meet the Dufour team and the American dealers and to visit these yachts.
US Première: The Dufour 37 has already won the heart of the American press and many owners. With her innovative design and well-thought-out living spaces, she has all the assets of a big boat! Nominated by SAIL Magazine and Cruising World, she is well on her way to winning the "Sail best boats 2022" and "The boat of the year" awards.
.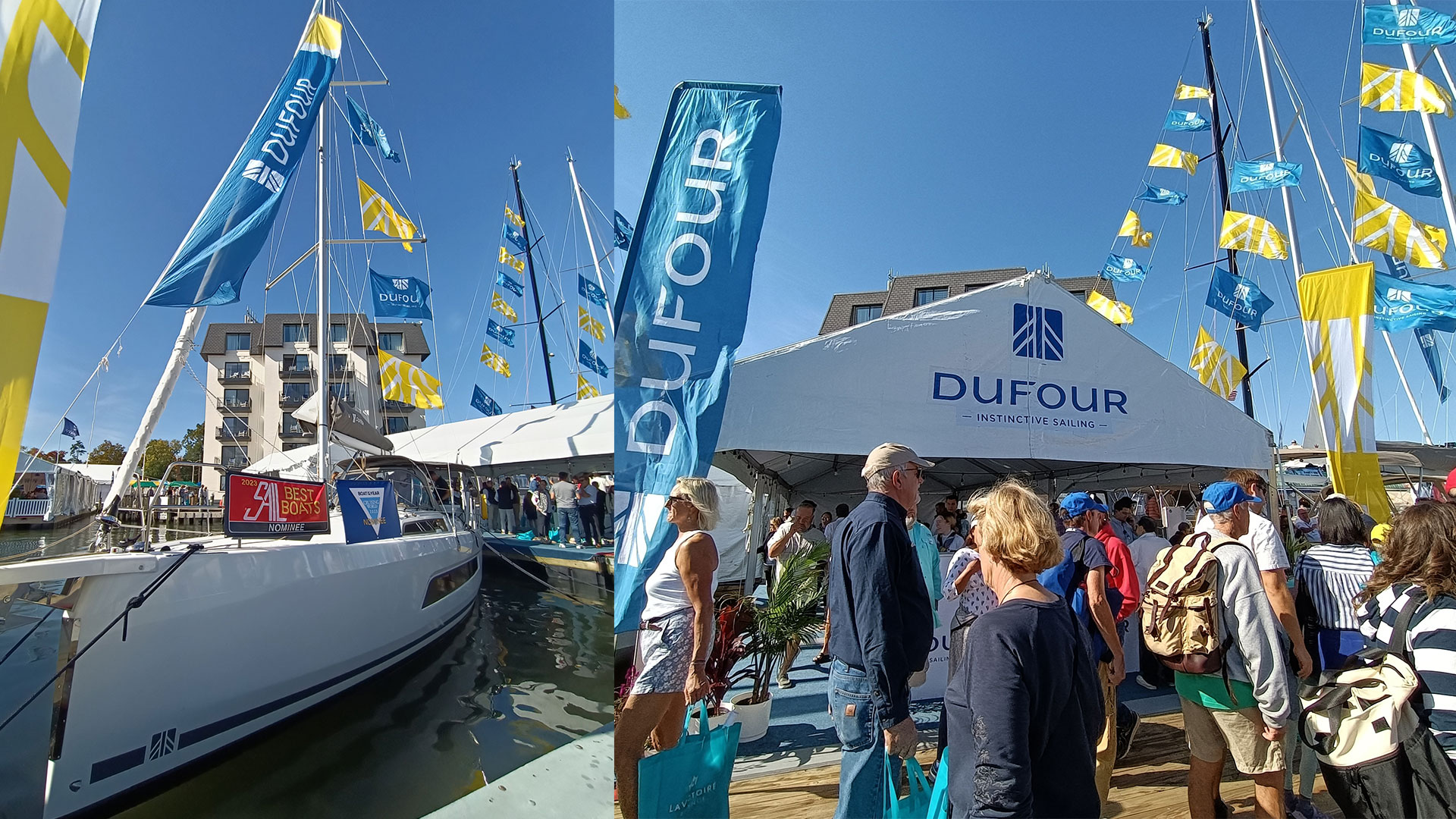 According to your sailing programs and your projects, you can also visit three other DUFOUR yachts:
The DUFOUR 470: One of the latest newborn of the Dufour range. You have certainly met her on all the seas of the world, and in the Chesapeake! With her different versions, this sailboat seduces by her performances and her habitability.
The Dufour 530 also benefits from the evolution of the entire range, with her fluid and stylish lines and her feeling at the helm.
The Dufour 61: this elegant and spacious yacht, perfectly illustrates what one can expect from a flagship yacht: majestic lines, elegance on the water and high quality services. An incredible opportunity to discover her in Annapolis!