Voilier de l'année 2024 – Voile Magazine
Last week, the jury from France's Voile Magazine stepped aboard the Dufour 41 sailing yacht for sea trials in the approaches to La Rochelle. The event was organised by the Voile Magazine team and it made an opportunity to welcome on board some of their loyal readers, who were selected to take part in the trials. Each member of the jury was able to check out the seakeeping qualities of the Dufour 41 and appreciate the spacious living areas on board.
The jurors will also be awarding prizes for innovation, as well as for the best design feature, and much more. The Dufour team can't wait to hear the results of this competition!
Check out an exclusive video of the jury's first impressions from the sea trials:
Boat of the Year in the USA – Cruising World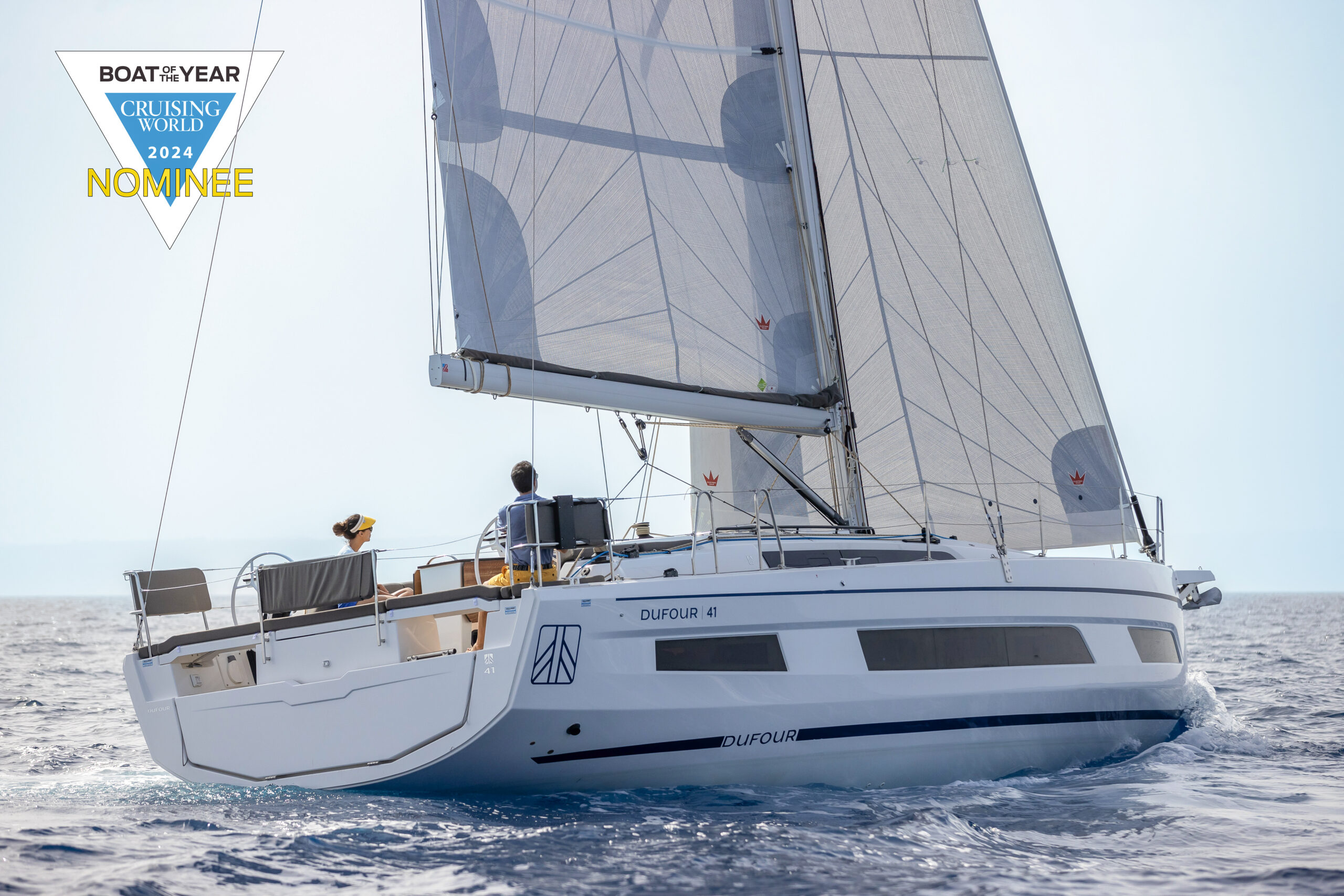 Cruising World magazine recently announced its list of sailboats nominated for several prestigious awards in the United States, including Boat of the Year for 2024. The shortlisted yachts will undergo sea trials and on-board visits at the Annapolis Boat Show in Maryland.
13 yachts were nominated this year by a team of independent judges. For over 25 years now, the annual "Boat of the Year" competition has been an iconic and recognised award in the United States. It is a genuine honour for Dufour to be among the yachts selected this year.
The British Yachting Awards – Sailing Today and Yachts and Yachting
Organized in collaboration by Sailing Today and Yachts and Yachting magazines, the British Yachting Awards offer a series of category-based awards. What sets them apart from other organizations is their voting system. In fact, anyone can vote!
You can help elect your favorite boat by voting for the Dufour 41 here.
The Dufour 41 wins an award at the Genoa boat show!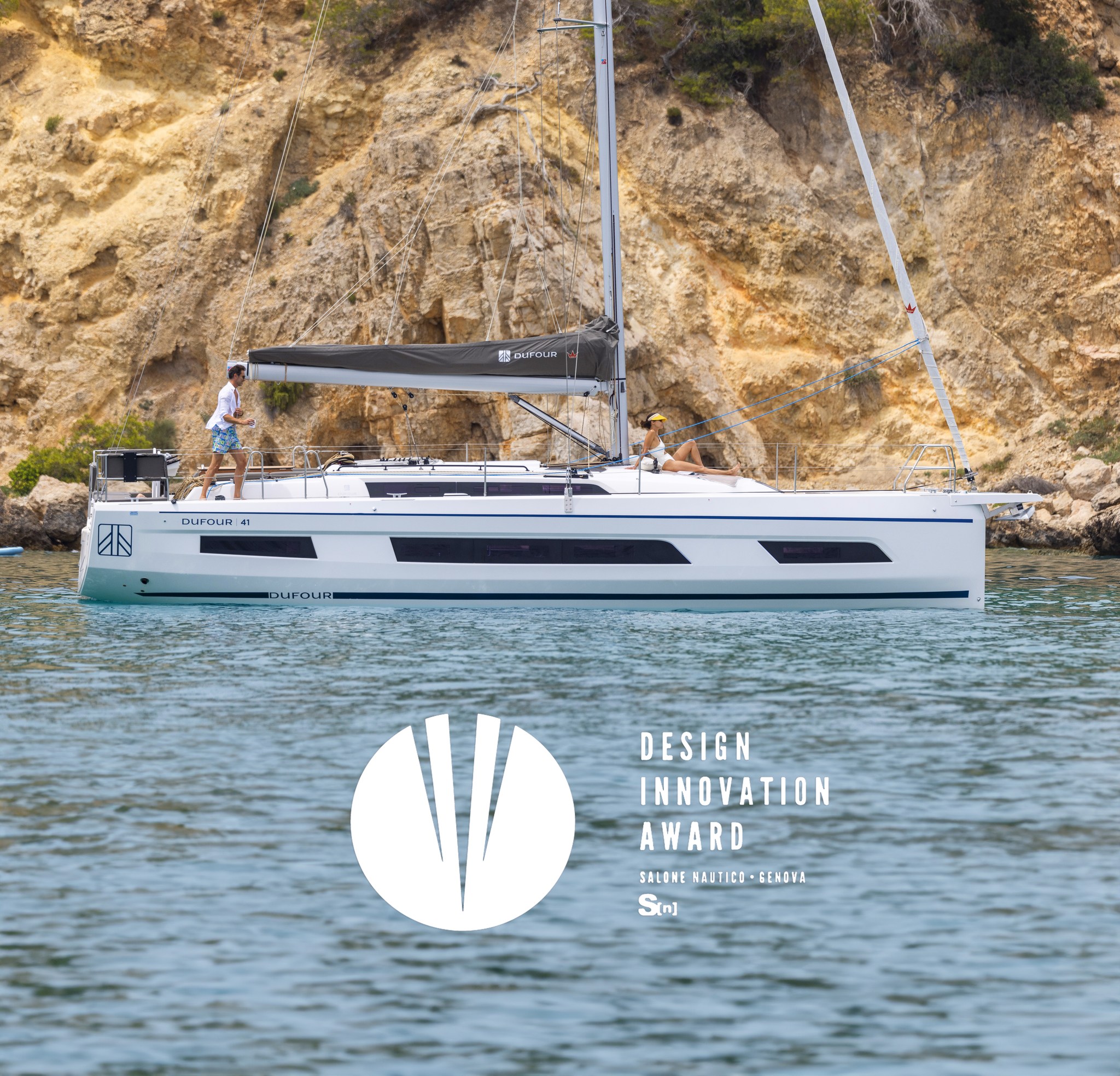 Last week saw the 2023 edition of the Genoa Boat Show draw to a close. And as every year since 2020, the show, in collaboration with the Italian Marine Industry Association, organised a series of awards to promote excellence and innovation within the marine industry. Dufour is honoured to announce that the Dufour 41 won the "Design Award" in its category (yachts up to 14 metres).
Fine recognition of the work accomplished on this new yacht, with the collaboration of naval architect Umberto Felci and designer Luca Ardizio, to make the Dufour 41 an elegant, innovative and modern boat that retains all the DNA of the Dufour range. With now three nominations and great feedback from Dufour owners, success is already palpable.