Whether for day trips or long-term cruising, the Dufour 44 luxury sailing yacht welcomes you on board for an exceptional sailing experience. Designed by Felci Yachts Design, this yacht combines the elegance so typical of the Dufour range with the pleasure of helming. And of course, many, many innovations…
A balanced, high-performance sailing yacht
The Dufour 44 sailing yacht stands out for her elegant hull design and manoeuvrability at the helm, allowing you to master the seas while enjoying responsive sailing. Whether you're a future owner or a cruising yachtsman, the pleasure you'll feel once under sail will simply transport you.
~ First-class comfort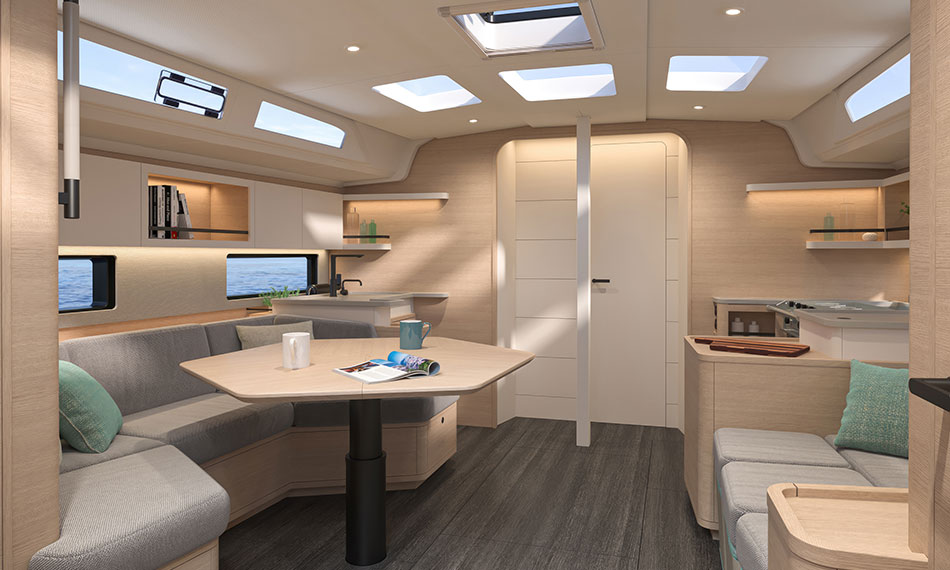 Designed by Luca Ardizio, the interior of the Dufour 44 features an even more modern and refined touch, all in a nice warm atmosphere. From the elegant cabins to the light-filled living areas, every detail has been thought through to guarantee you total relaxation on the water. The hull's generous beam offers a spacious cockpit and an easily accessible bathing platform, a new feature from Dufour.
~ A spacious and versatile saloon
The saloon on the Dufour 44 sailing yacht is designed for conviviality. An innovative hexagonal table can seat up to 10 guests, thanks to its removable seats, bringing a whole new design to the boat's interior living space.
~ A refined and spacious owner's cabin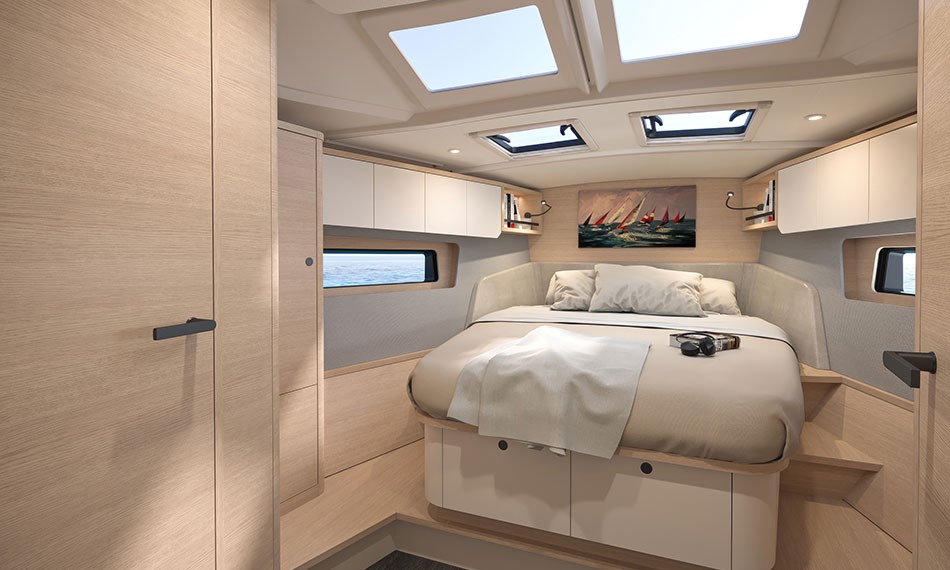 The owner's cabin is located forward and features an island bed and a separate shower room, for added privacy and comfort. The attention to detail, the volume of space and the choice of materials help make this an exceptional bedroom…
~
Customised configurations
The Dufour 44 is available in four different layouts, with three or four cabins, as well as a choice between a lateral or forward galley with clever storage and a very large work surface.
~
Easy, friendly sailing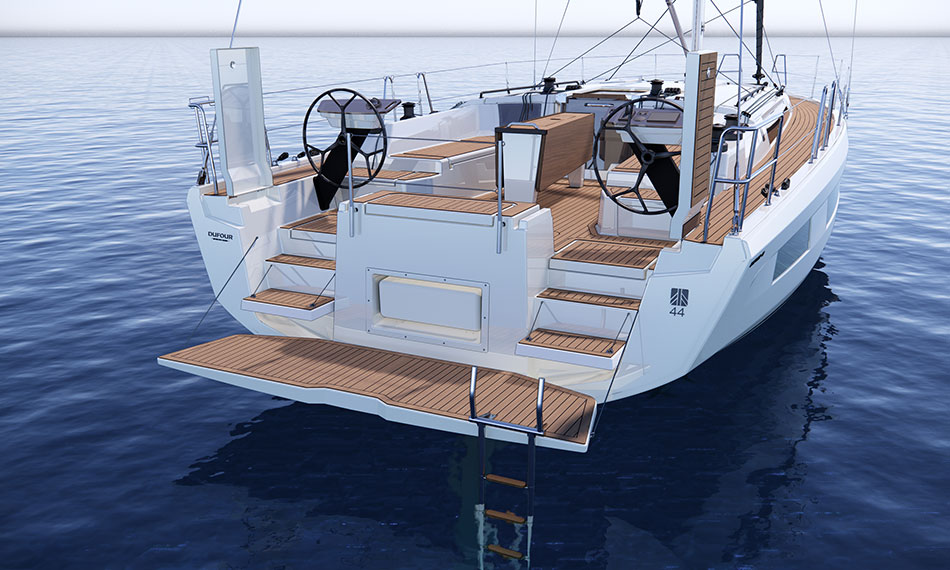 The deck layout of the Dufour 44 is designed to give you smooth sailing. A wider space between the helm station and the winches makes manoeuvring easier. The double access from the aft platform, itself enlarged, allows easy movement around the plancha grill while at anchor.
The new Dufour 44 sailing yacht truly embodies "the new perfect balance" when it comes to cruising sailboats. Combining elegance, performance and comfort, this boat is inviting you to explore the seas in style. Whether sailing single-handed or with a crew, the Dufour 44 promises an unforgettable experience at sea.