The 3rd Edition of our photo contest:

#

MyDufourAndI

2021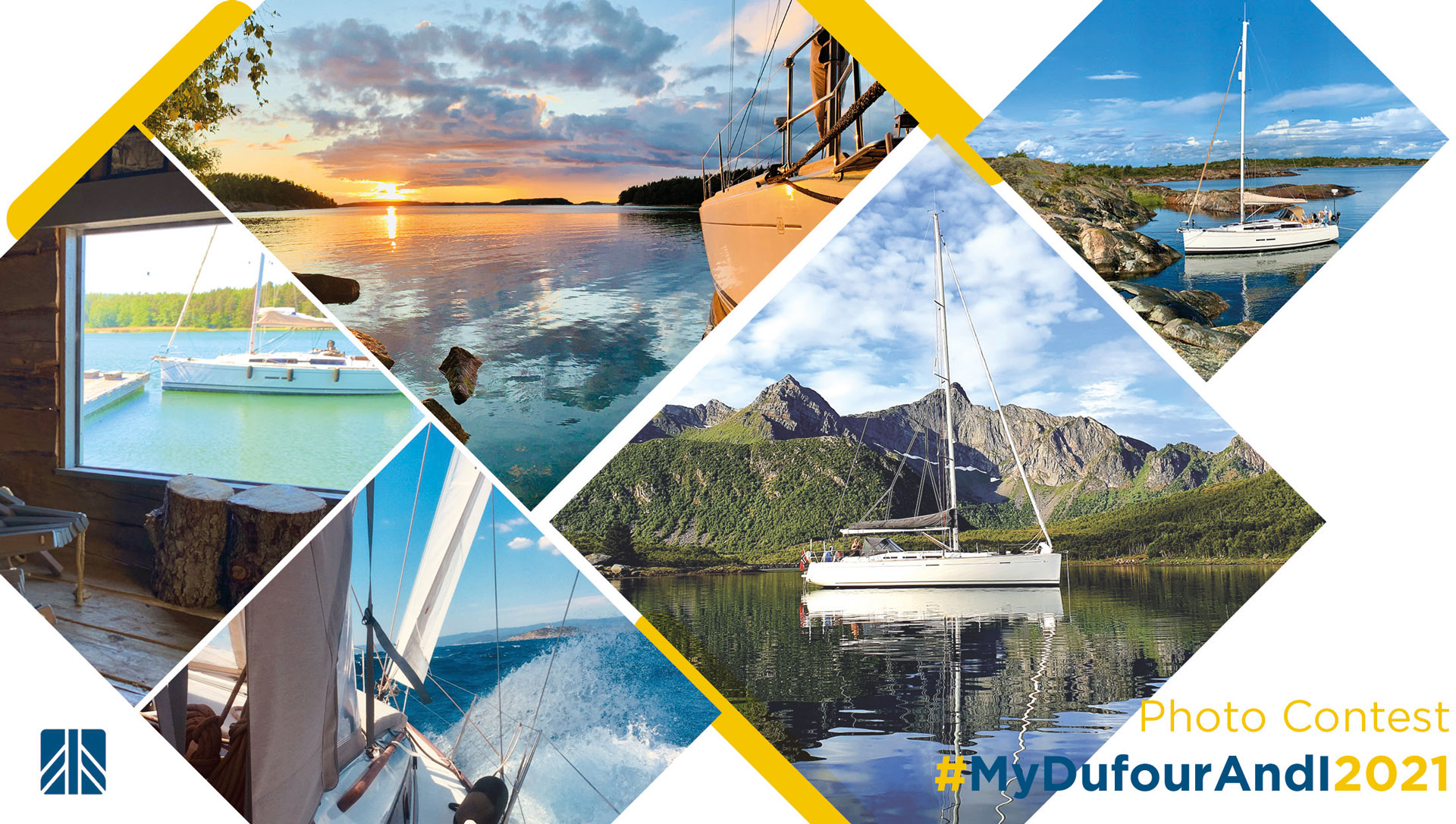 It's time to escape and dream of elsewhere, so once again, the #MyDufourandI2021 is back for its third edition!
Following the beautiful photos and stories we received last year, the Dufour photo contest is back this year from today until 10th October 2021.
Everyone in the entire Dufour family can share in this event, so we're opening the competition to all those who sail on a Dufour yacht.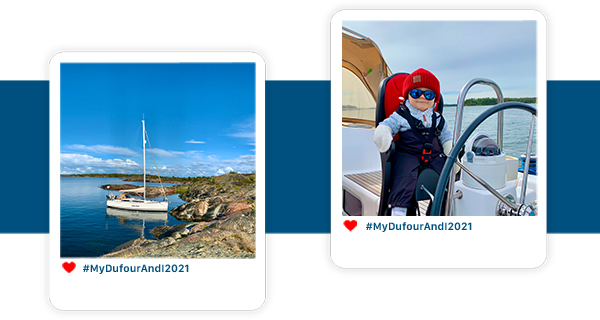 Whether you are an owner or a loyal charterer of a Dufour sailboat, share your most beautiful photos on Instagram using the hashtag #MyDufourandI2021 and tagging @dufour.yachts. If you're an owner, you can also post your photos directly in the Community space on the Dufour website.
There are 4 sections in this latest edition:
Best Anchorage shot
Best photo Lifestyle Best
Reportage photo
Instinctive Sailing award: our team's favourite
And this year, there's a new feature… The Testimony Video Award. In this category, you invite us aboard and let your imagination run free. Tell us about your best moments on board a #Dufour yacht through a video story*!
By taking part in the #MyDufourandI2021 competition you are accepting that Dufour may share and distribute your content as part of its communication, even after 10 October 2021.
The lucky winners of the competition will be announced in October. You will receive a message informing you that you've won and the details of your prize. We will remain in touch with all participants.
So don't delay… Come aboard for this great adventure and capture your best memories on your #Dufour yacht for a chance to win one of the many prizes on offer…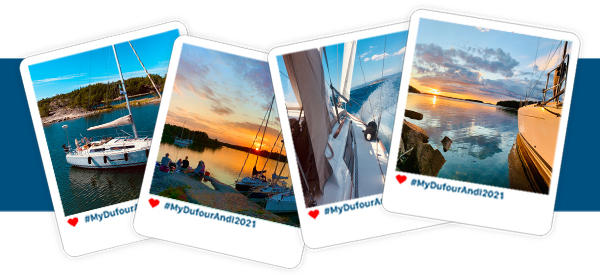 * We recommend that you film in high definition with good sound quality. Maximum 2 minutes of video.