– BREAKING NEWS –
The Dufour shipyard is pleased to announce the launch of a new model, the DUFOUR 32.
This new 10.30m sailboat is a condensation of innovation and full of intelligence… It also has volumes of space rarely reached on a sailboat from 11 to 13 meters.
Like all the models in the range, it will offer you great sensations at the helm.
This new unit will be previewed afloat at the Grand Pavois boat show in La Rochelle from 28 September to 3 October.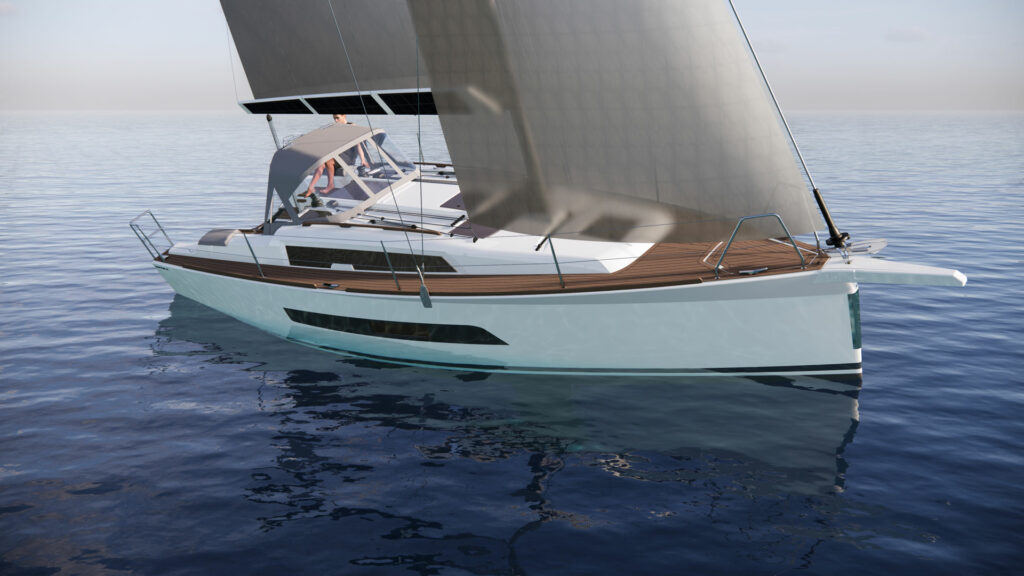 Discover the genesis of this project by reading these words from Umberto FELCI, architect of DUFOUR Yachts:
The new D32 it's a very exciting project.
The target was to add Fun at your sailing.
Everything on board had been thought for you to enjoy the sailing part of the day and to appreciate the relaxing part of it.
You'll have the chance to steer the boat using the tiller, like on a racing one design and, later on, to transform the cockpit in a relaxing sunbathing area or in a 6 people dinner table.
You can sail it loving the performances offered by the new square top sail plane or you can taking with you your paddles or your water toys by using the innovative rakes designed to make all the funs possible on the D32.
Inside the to transform the saloon are unique in this range of boats and give to the space a more "extended" value.