SAVE THE DATE – DUFOUR CUP EDITION 2023
It is in the south of France that this new edition of the Dufour Cup will start. Our Dufour dealer Midi Nautisme, based in Marseille, invites you to come and share a wonderful moment during this gathering of Dufour owners from April 21st to 22nd.
The programme includes a visit to Marseille, our southern capital, a welcome aperitif before boarding your yacht to take part in a race in the sunshine around the Cassis creeks, to finish with a good meal with all the participants and the Dufour teams.
An event not to be missed, a must within the Dufour community, don't hesitate and book your place now (places are limited)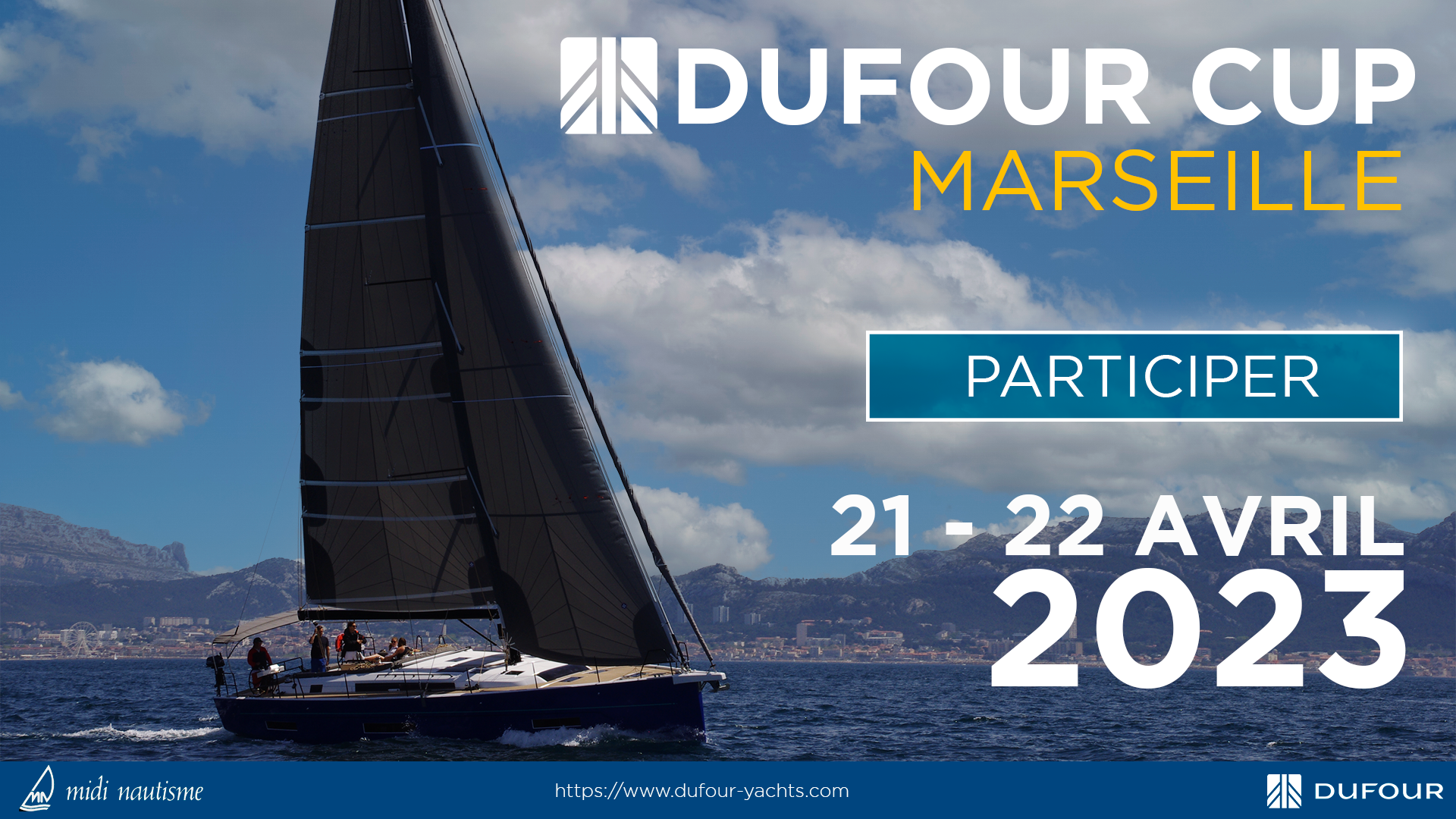 The Dufour Cup is a owner event that strengthens the bonds of our beautiful Dufour community. It is a time for sharing experience and team building around one single passion: sailing. These events are punctuated by race, beautiful moorings, sharing advices between owners, dealers and Dufour shipyard teams, as well as meals shared in good humour. It is also a time for great encounters with great surprises in store!