SAVE THE DATE – DUFOUR CUP
The Dufour Cups organised by the shipyard and our dealers are back! Our dealer, based in La Rochelle, is organising a Dufour Cup for all owners of a Dufour yacht from 3 to 4 June 2023. On the programme is a weekend of sailing between the islands, sharing and conviviality.
A unique meeting for Dufour yacht owners and their dealers.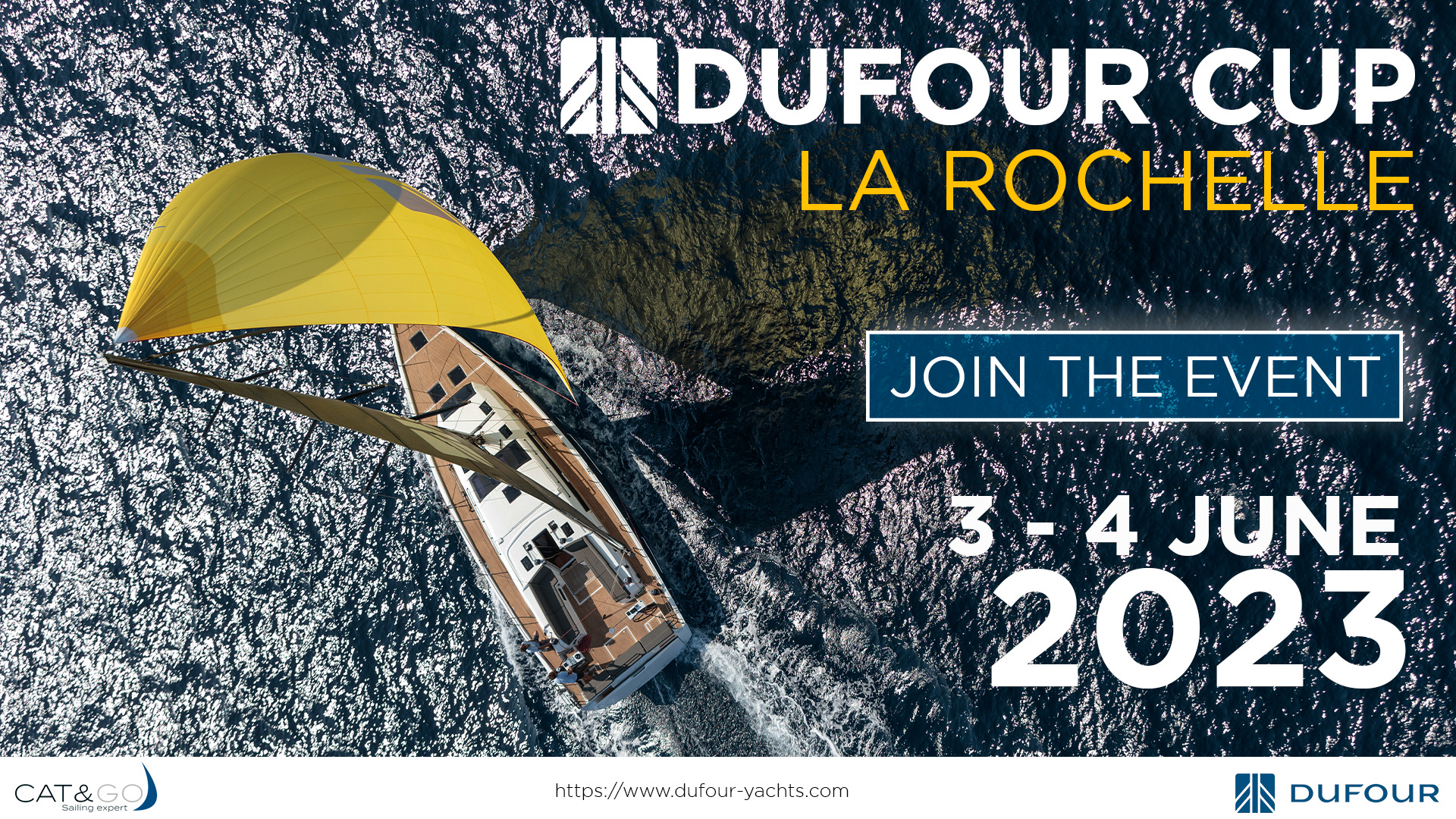 The Dufour Cup is a owner event that strengthens the bonds of our beautiful Dufour community. It is a time for sharing experience and team building around one single passion: sailing. These events are punctuated by race, beautiful moorings, sharing advices between owners, dealers and Dufour shipyard teams, as well as meals shared in good humour. It is also a time for great encounters with great surprises in store!
Do not hesistate and join us !