The Barcelona International Boat Show is a major nautical event that takes place every year in Barcelona, Spain. One of the most important boat shows in the Mediterranean, it attracts visitors from all over the world.
Visit the brand-new Dufour 41 on site:

Request a visit
The show offers a unique opportunity to discover a wide range of sailing-related products. Leading boatbuilders, shipyards, equipment manufacturers and companies specializing in the marine sector exhibit their latest creations and innovations. Visitors can enjoy elegant sailboats, sophisticated motorboats, luxury yachts and many other craft of all sizes.
In addition to boats, the show also features a variety of nautical equipment, accessories, engines, marine electronics and navigation-related services. It's an ideal opportunity for boating enthusiasts to discover the latest trends in the sector and equip themselves for their adventures at sea.
The Barcelona Boat Show also offers a platform for industry professionals to meet, establish business contacts, and develop partnerships. Seminars, conferences and presentations are organized, covering various topics related to the maritime industry, from safety at sea to environmental challenges.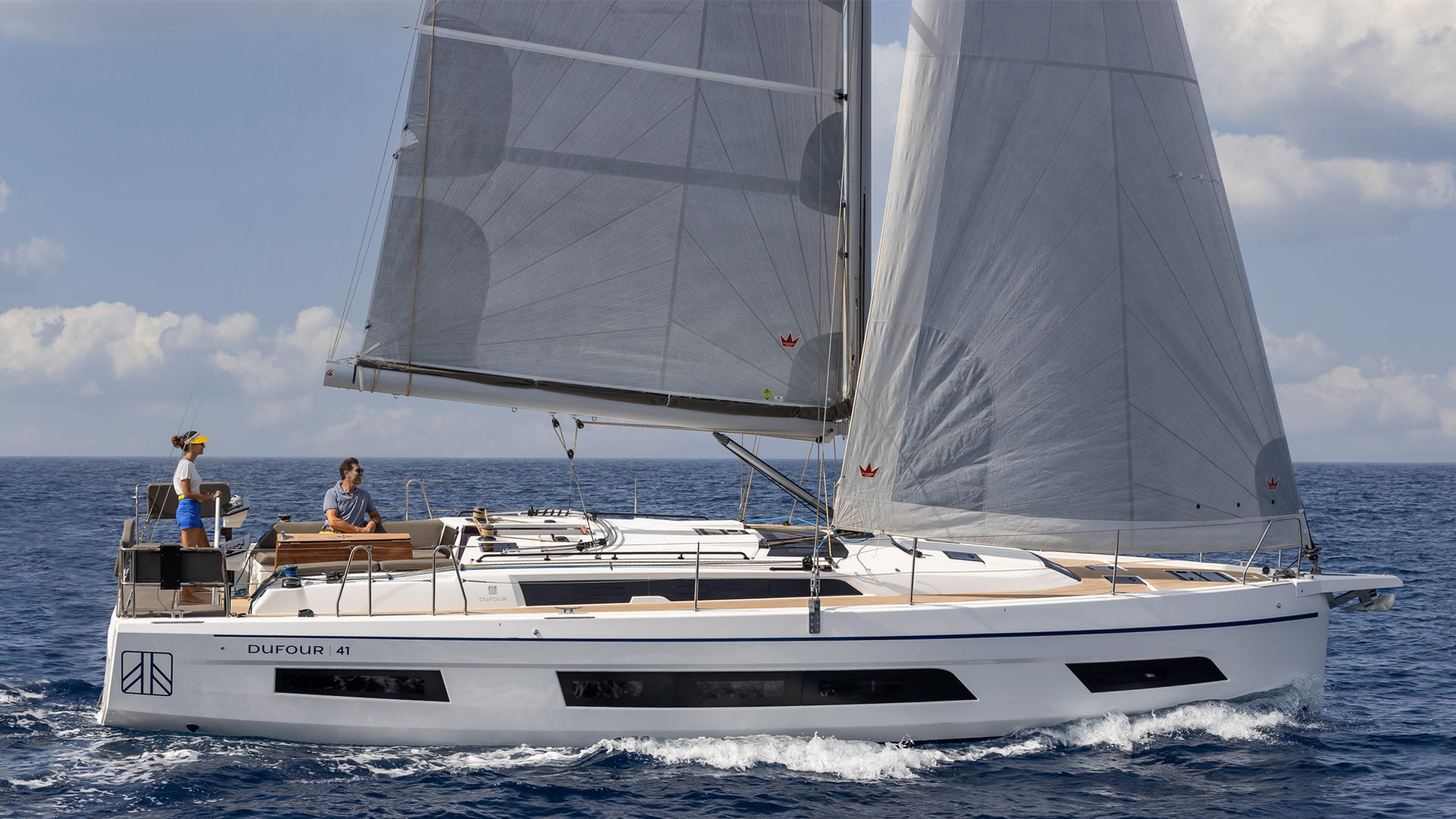 The Dufour 41 – Instinctive Sailing
The shipyard will unveil its latest 12-meter-plus model to show visitors. We've redesigned the Dufour 41 not only to enhance life on board, but also life on the inside. Indeed, the very spacious cockpit is comparable in volume to that of a larger sailboat.
We look forward to seeing many of you at this major event. Our dealers remain at your disposal for a visit or any other request: More information
See you there!