The Southampton Boat Show is one of the UK's largest and oldest boat shows. This prestigious event takes place every year in Southampton, a port city on the south coast of England. The show is organized by British Marine, the association representing the UK marine industry.
Visit our Dufour models on site:

Request a visit
This dynamic show goes beyond the traditional exhibition by offering a wide range of entertainment and activities for all ages. Spectacular watersports demonstrations, lectures on topical maritime subjects, virtual navigation sessions and interactive workshops provide visitors with an immersive and entertaining experience.
The Southampton Boat Show is not only a must for experienced sailors and boat owners, but also an excellent opportunity for newcomers and the curious to discover the fascinating world of boating. This vibrant and inspiring event showcases the richness of British maritime culture and offers a memorable experience to all who attend.
The new Dufour at the show
This new edition of the Southampton Boat Show will be an opportunity to discover or rediscover several iconic Dufour yachts, such as the Dufour 37 and its exceptional living space for a 10-meter monohull. But our shipyard's star attraction this year is the all-new Dufour 41.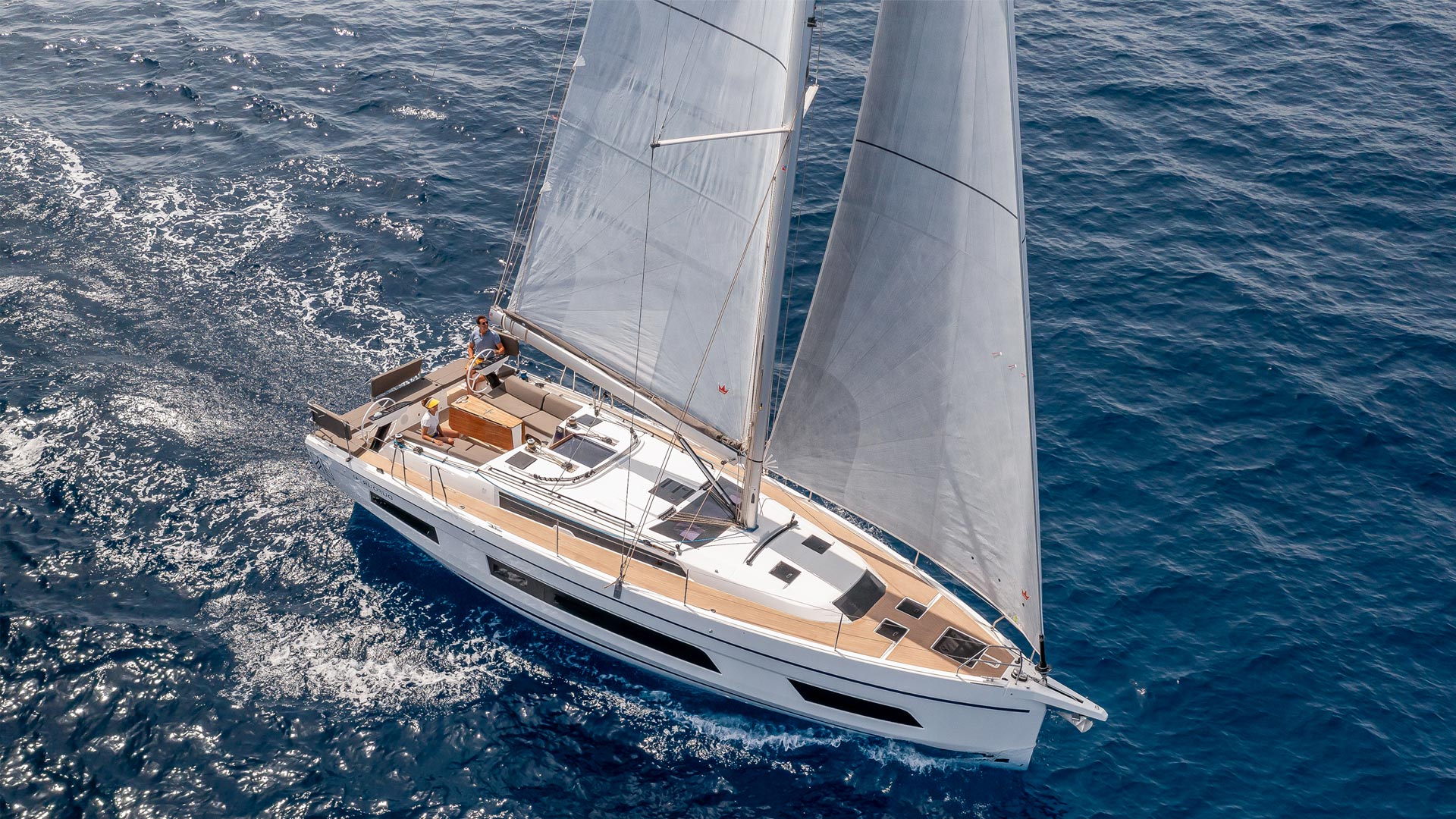 The Dufour 41 – Instinctive Sailing
The shipyard will unveil its latest 12-meter-plus model to show visitors. We've redesigned the Dufour 41 to promote both outdoor and indoor living. The cockpit is very spacious, with a volume comparable to that of a larger sailboat.
We look forward to seeing many of you at this major event. Our dealers remain at your disposal for a visit or any other request: More information