Les Mille Sabords du Crouesty will take place from October 26 to 29. Established in 1984, the origin of this show stems from an observation: there was a dearth in terms of boat shows dedicated to the second-hand boats. So, professionals in Crouesty got together to organise the very first boat show dedicated to used boats. This event facilitates the sale of professional trade-ins at the end of the season, filling the gap between the Grand Pavois in La Rochelle in September and the Nautic de Paris in December.
In the space of more than thirty-five years, Le Mille Sabords has established itself as the largest exhibition of used boats in Europe. Every year, as All Saints' Day approaches, it attracts more than 60,000 visitors to the quays of the Port du Crouesty, located in the Gulf of Morbihan. Up to 700 boats are on display.
However, this 2023 edition will welcome new boats for the first time, which will be an opportunity for the shipyard to present several iconic Dufour sailboats, such as the Dufour 37 with its exceptional living space for a 10-metre monohull. As well as the Dufour 430 , optimised for performance, or the Dufour 390, perfectly embodying the mix between luxury and thrills.
But the big star of this year is the exceptional Dufour 41.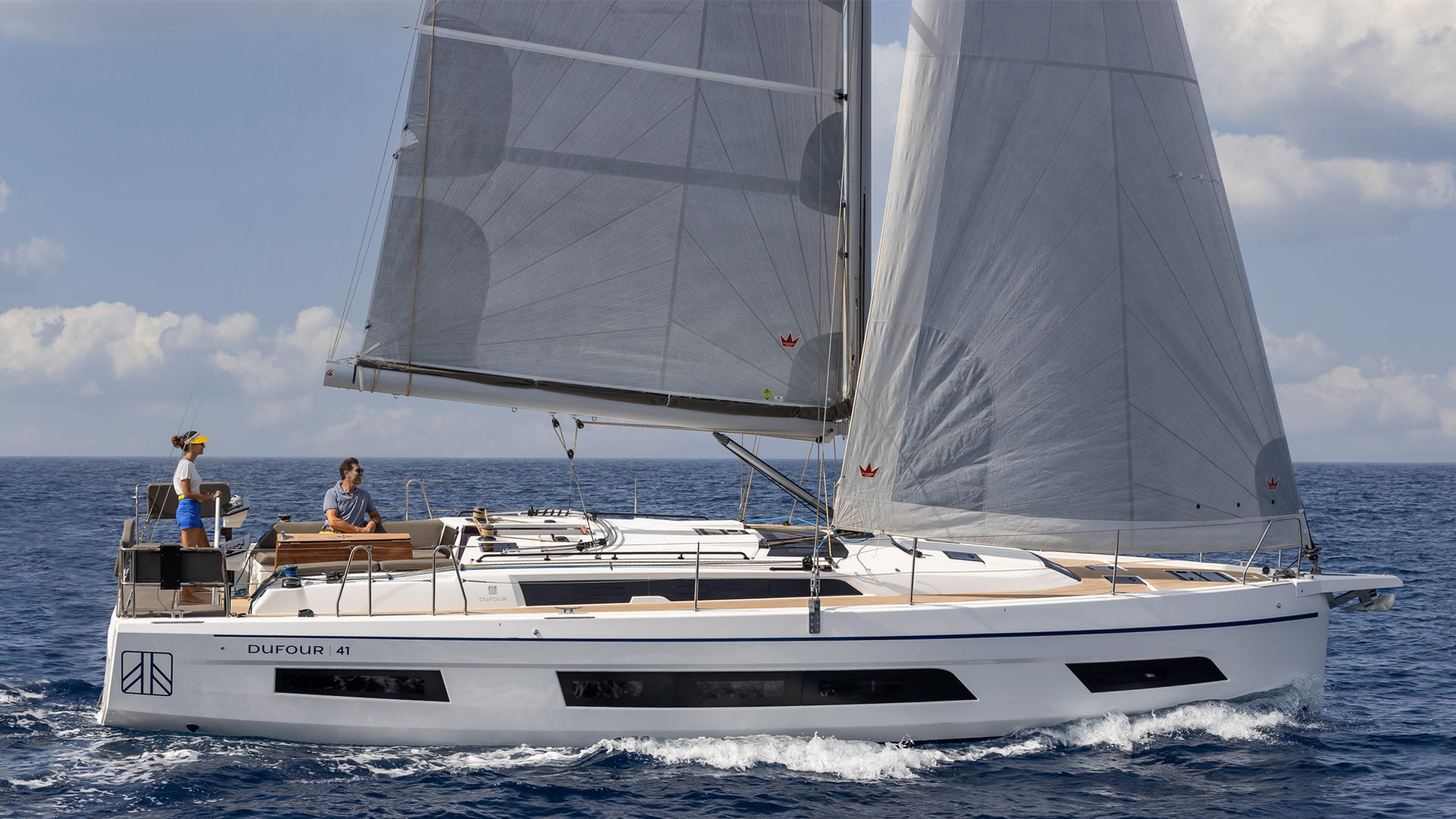 Dufour 41 – An Exceptional 41-foot Luxury Sailboat
The shipyard has redesigned the Dufour 41 to enhance outdoor life on board the boat but also indoor life, whether sailing or at anchor. Outdoor life takes on more importance and meaning on this new model with an extremely well thought-out deck plan, easy circulation and spaces designed for comfort on board.
It also presents, in its three-cabin version, a magnificent owner's cabin with large volumes and overhead light.
You can now schedule a visit to the Dufour 41 at Mille Sabords: Visit the Dufour 41