#PBIBS IS WAITING FOR YOU !
During the Palm Beach Boat show on march 23rd to 26th, Dufour exhibited the flagship : Dufour 61. Our US Dufour dealer will be present to help you in your acquisition project and to make your dream come true. You will be able to make a tour on this beautiful sail yacht. It also the occasion to meet a dealer to speak about your financial acquisition financial plan.
Make an appointment with a Dufour Dealer
The Dufour 61, a 61-foot sailing luxury yacht was built in the tradition of the Dufour range. This magnificient boat is developed to provide simple instinctive sailing, exciting and efficient, this new model combines luxury and simplicity. Let yourself be imagined in this boat…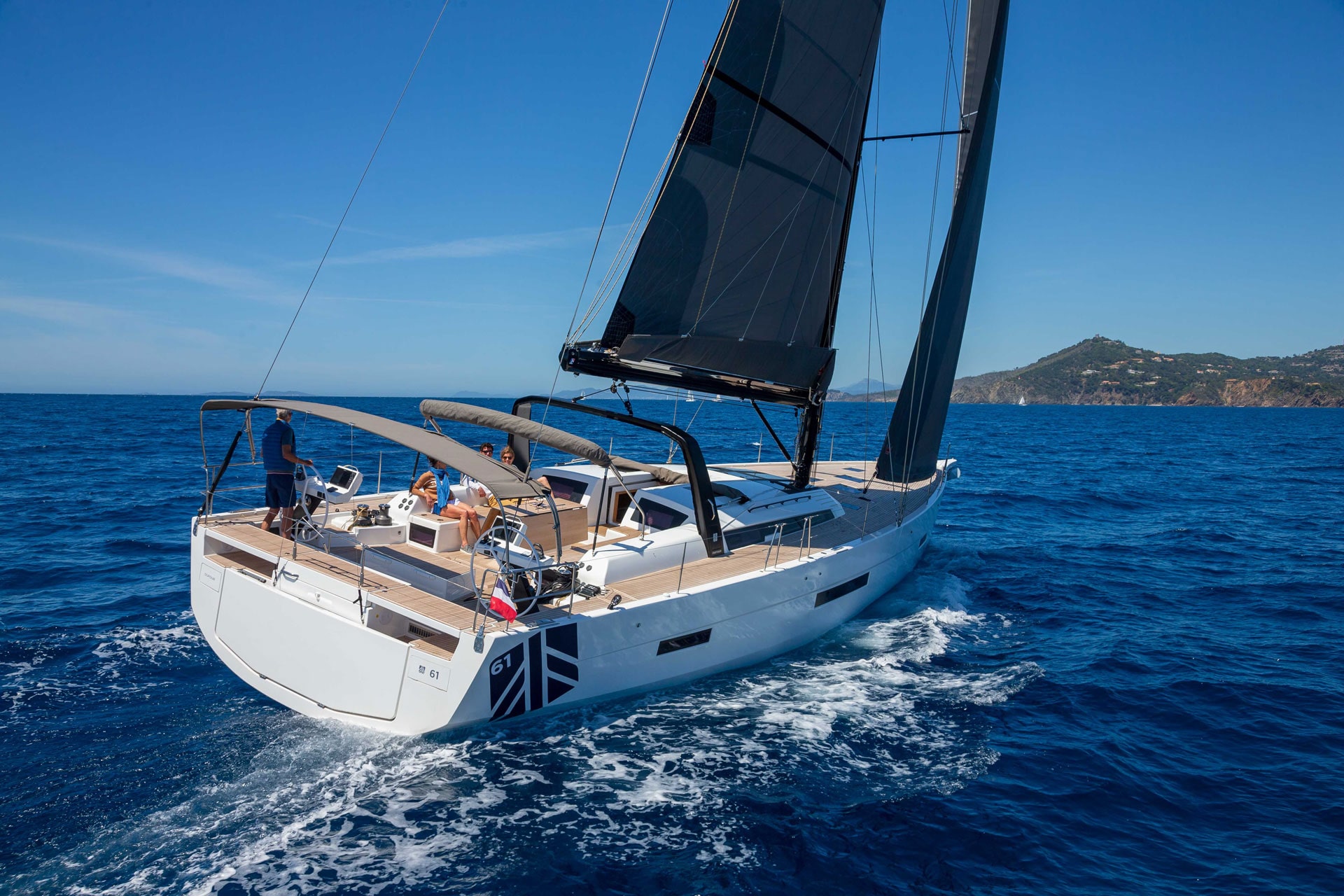 The Dufour 61's design and layout offer great circulation on deck thanks to its cockpit and bimini top specially designed for this purpose: a perfect blend of performance and comfort. Take your ease, the Dufour 61 bring you all the comfort you need…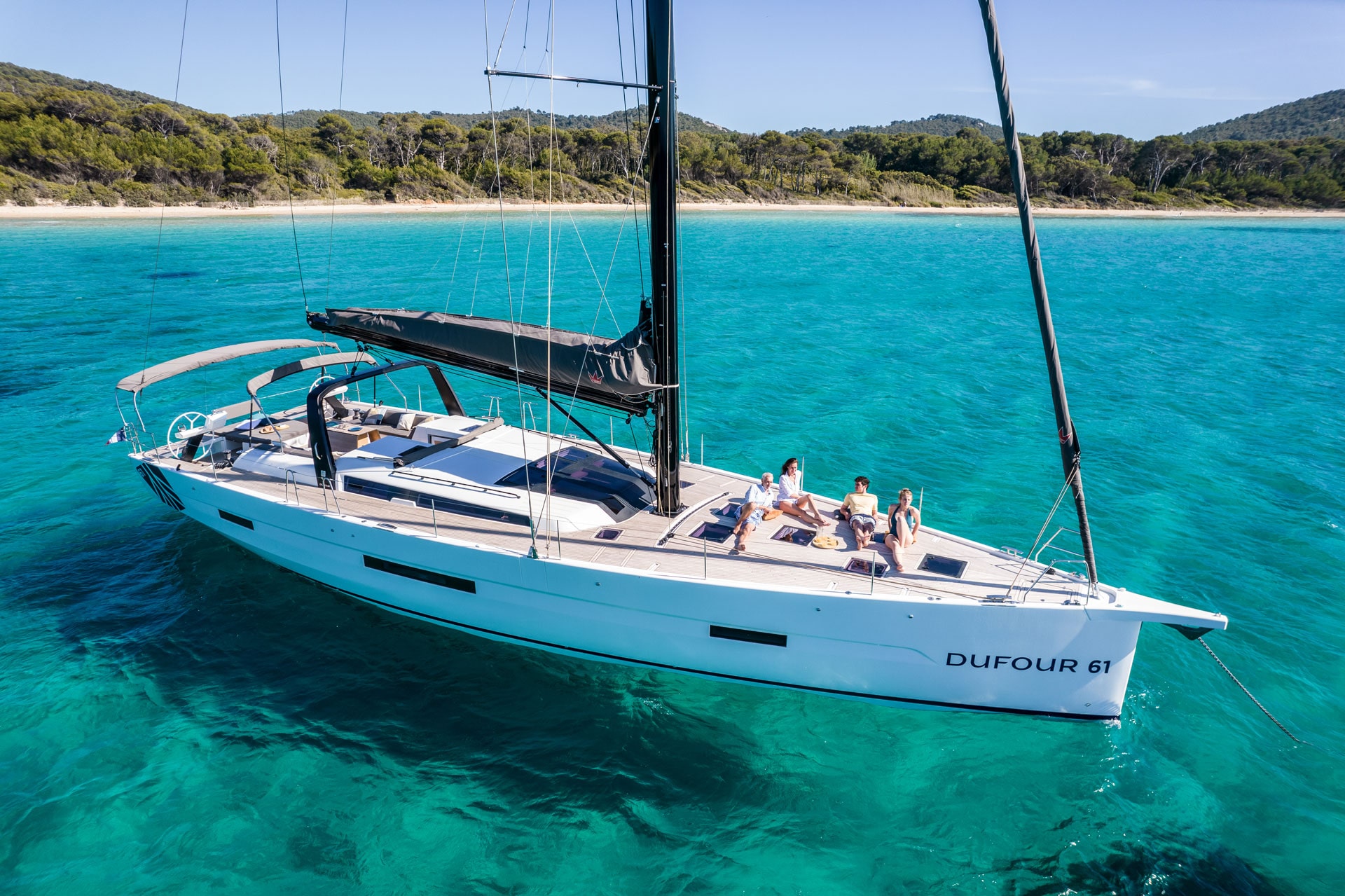 This new 61-foot luxury yacht offers two different galley layouts, while maintaining spacious living space and enjoying plenty of natural light. The layout with forward galley interconnects the different living spaces. The longitudinal port galley integrates very smart fittings and gives the feeling of being in a Chef's kitchen. This layout creates room for a large warm saloon.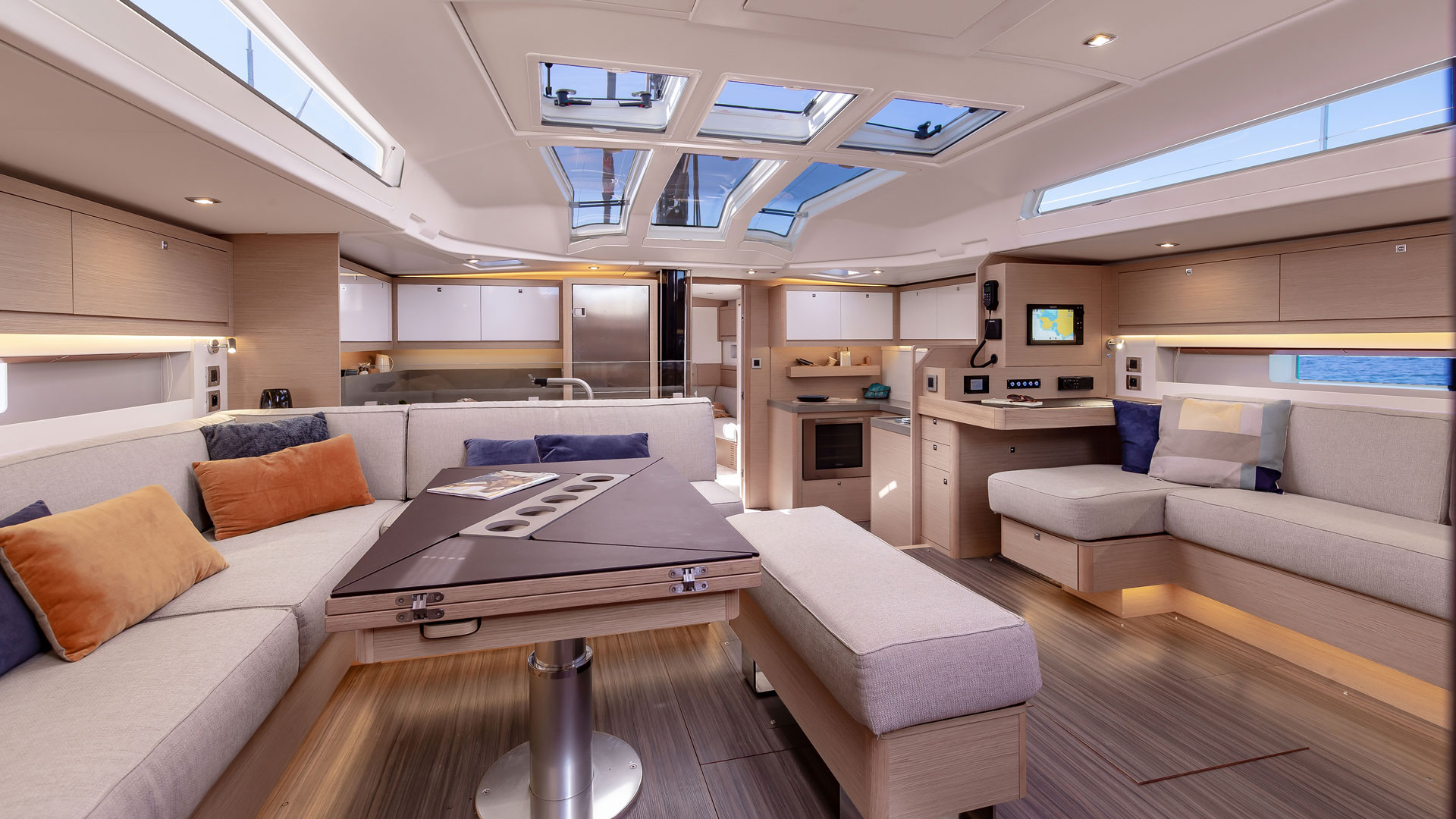 Dufour Team will be very glad to welcome you on board this sailboat and to show you all the assets. Let's get aboard this Dufour flagship at Palm Beach on march 23rd to 26th.In the meantime, come on board virtually on the boat and let yourself be carried away by the magic that this boat gives off:
I want to know more about the product
I want to book a sea trial on this yacht