Voted best Flagship Monohull by the American magazine SAIL in 2022, this yacht is making history.
"What set her apart in the eyes of our judges was not only her impressive specifications and overall length, but also the pleasure you get when under sail!" Adam Cort, Principal Editor. This model won over the jury and many sailing fans too, with the fun she offers at the helm and on board.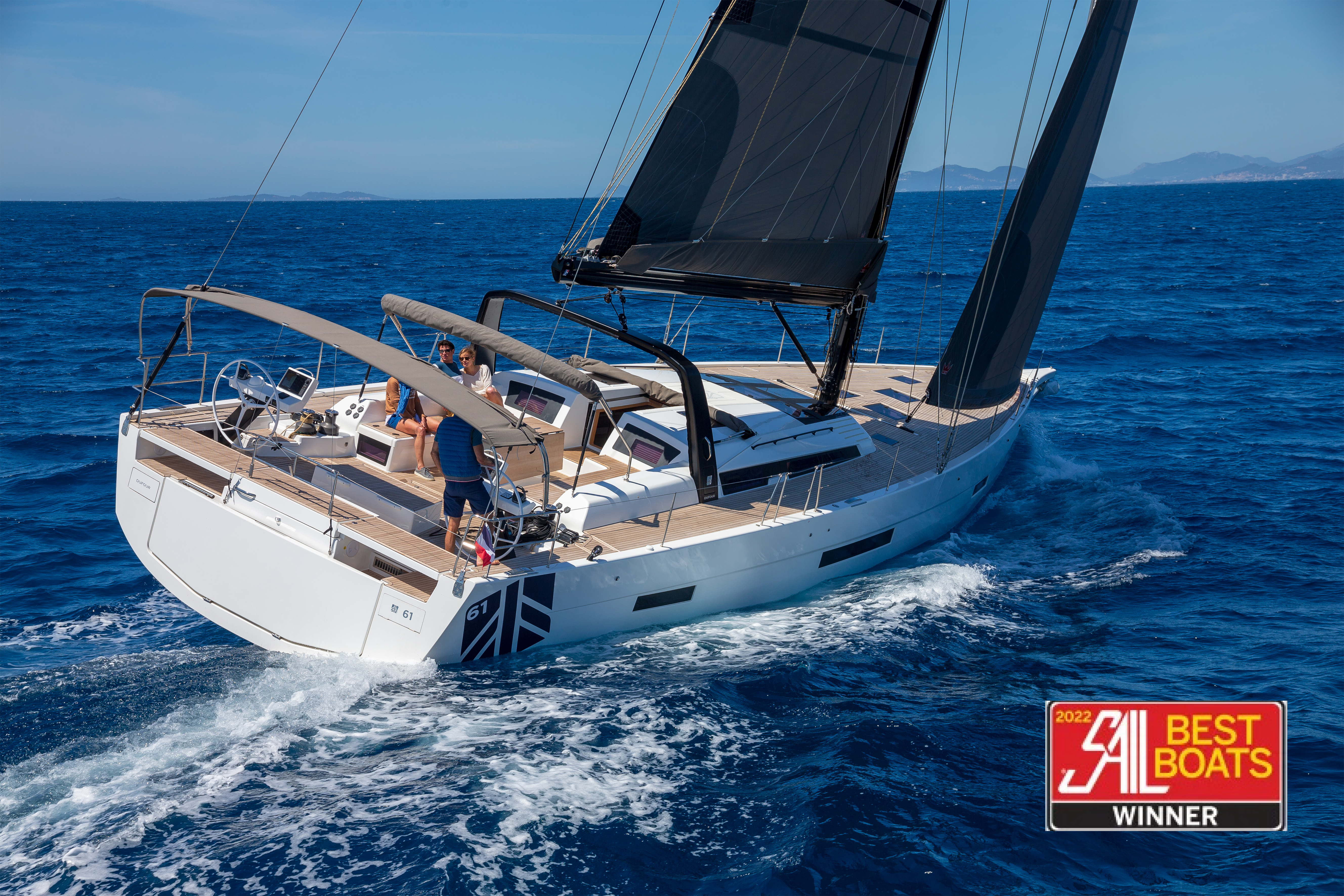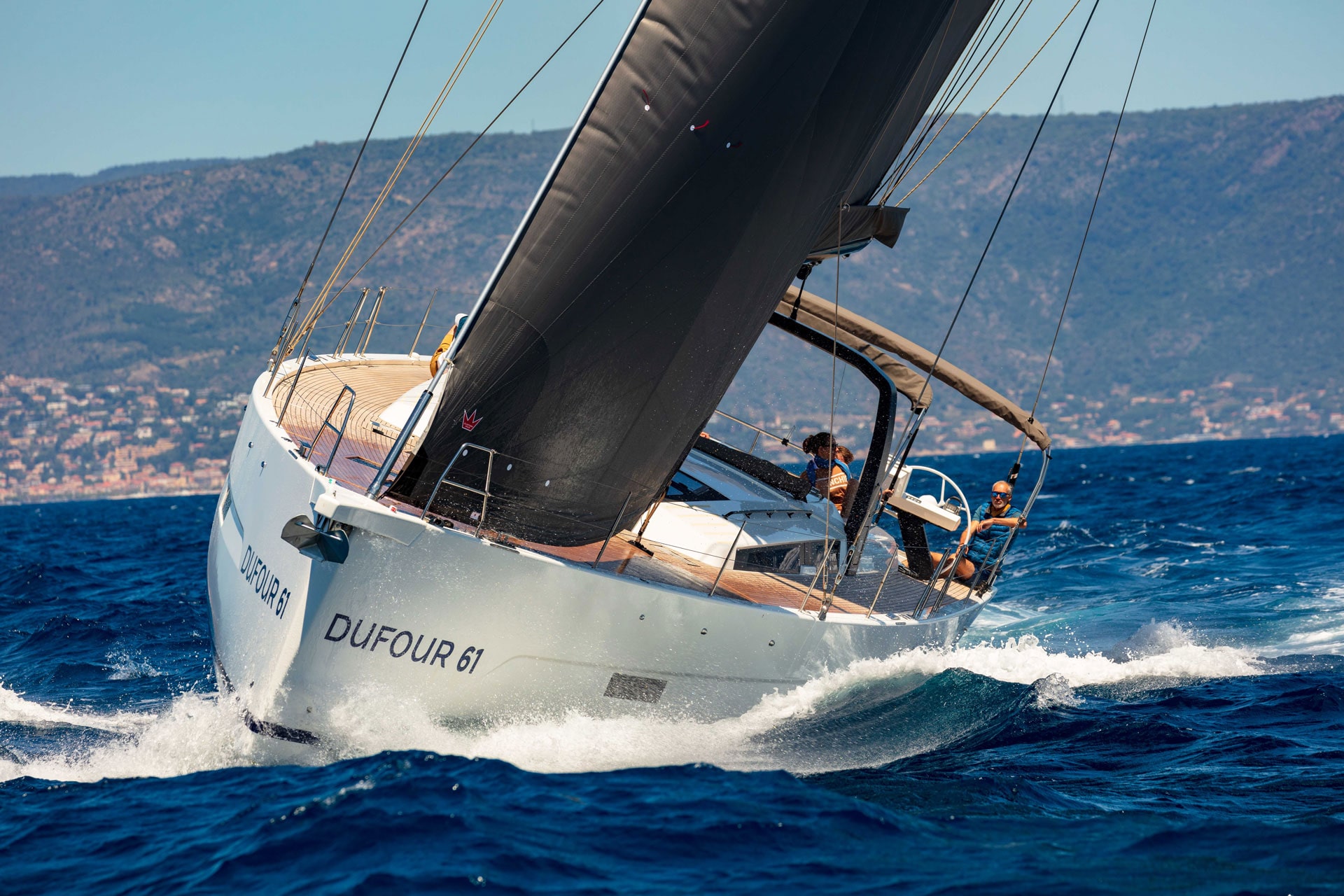 The Dufour 61, a 19-metre yacht, has been designed and built in the Dufour DNA. Developed to offer simple and instinctive sailing, performance, and a wealth of sensations, this new luxury sailing boat brings together refinement and simplicity. This incredible sailboat offers high-end features and makes luxury accessible. The Dufour 61 combines space and performance to perfection.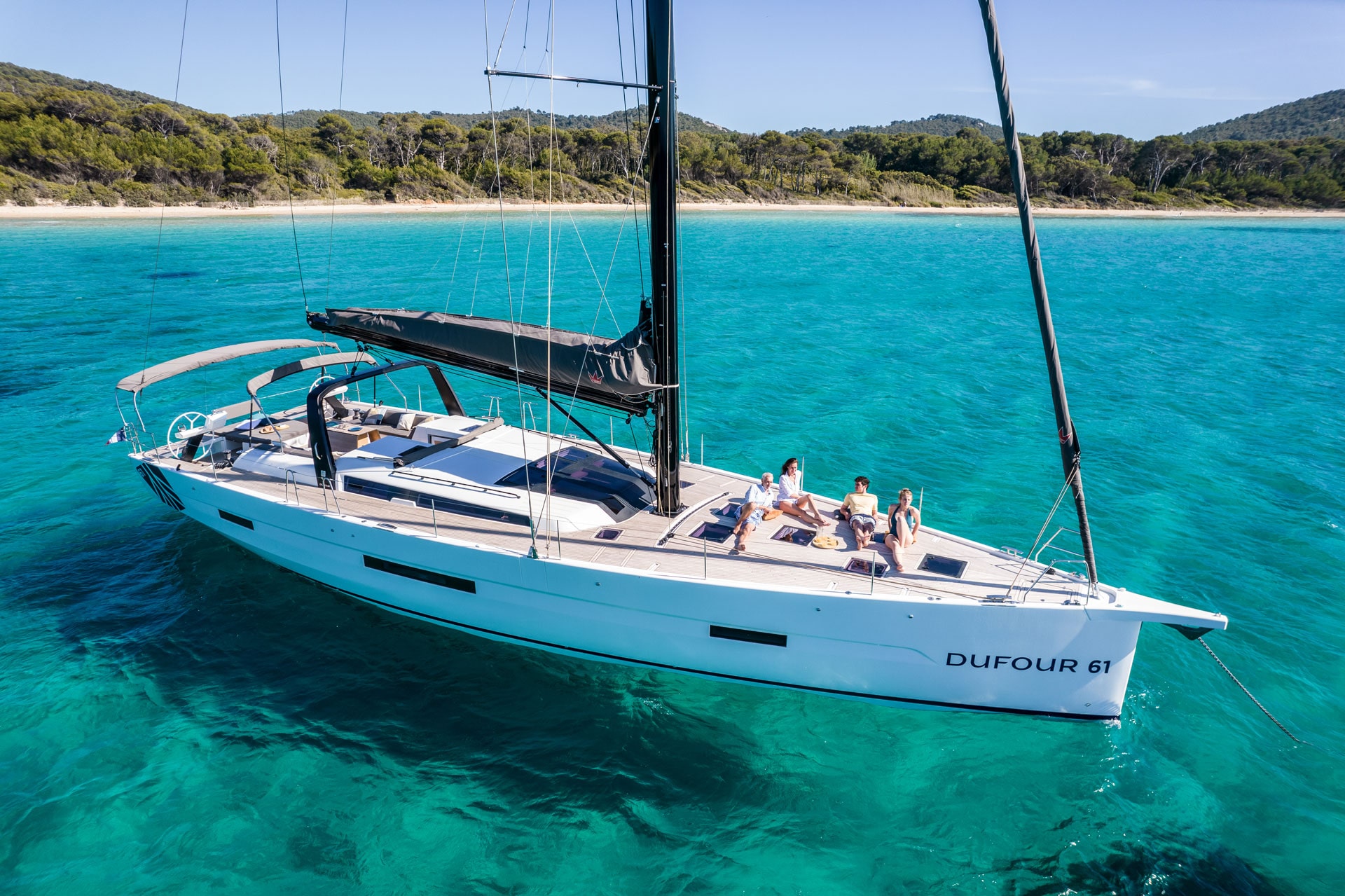 The design and layout of the Dufour 61 make it very easy to move around on deck thanks to the specially designed cockpit and bimini. The result is a perfect combination of performance and comfort.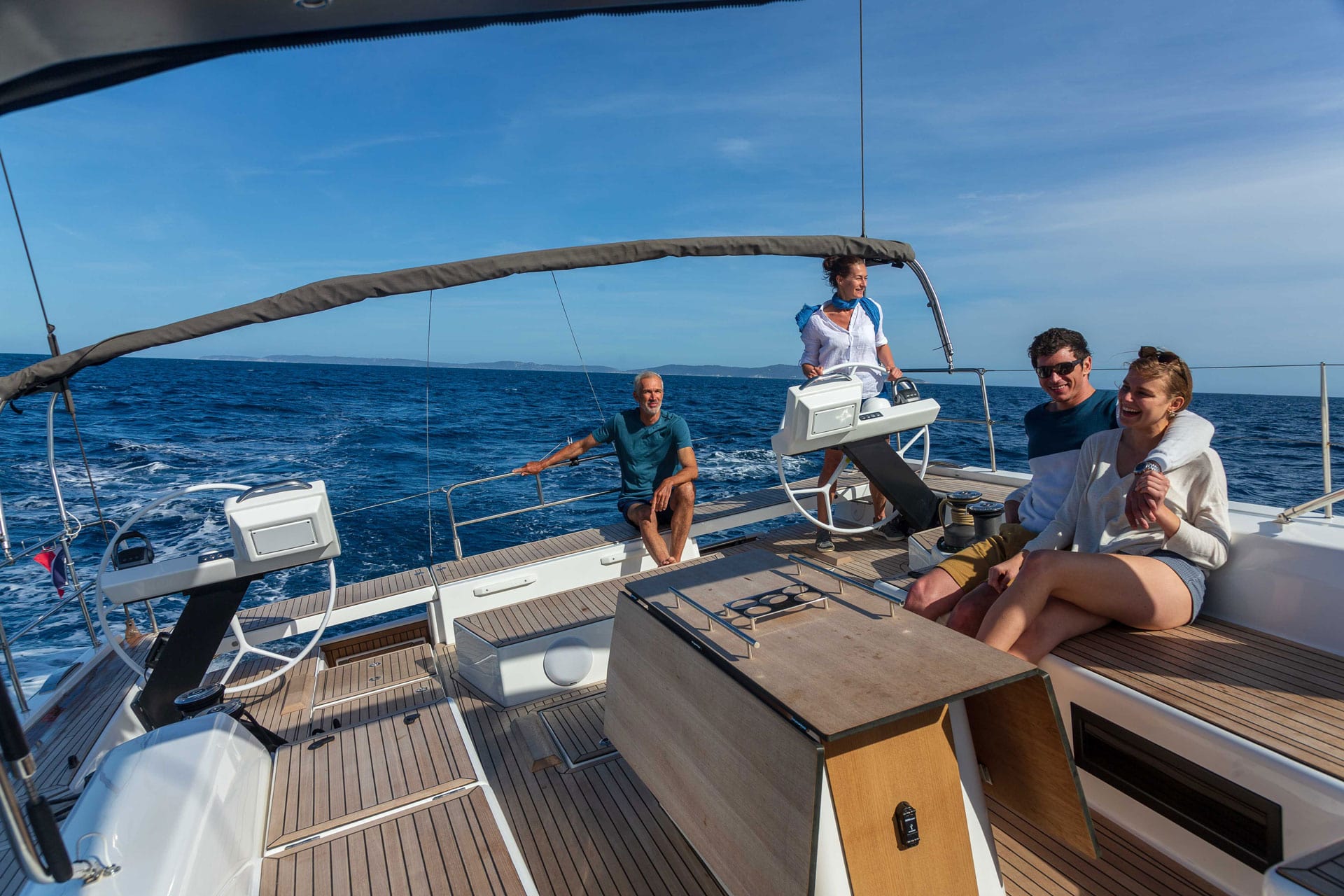 Her remarkable size and slender lines bring a touch of modernity and a renewal to the Dufour range. This flagship is ready to make your biggest dreams come true. She promises to meet your highest expectations and to create memorable moments as you enjoy some beautiful sailing. On the seas and the oceans, her sailing performance translates into comfort and safety.
With her fluid yet powerful lines and straight bow, she easily takes on bigger seas, while maintaining maximum comfort on board. Umberto Felci, the brand's renowned architect, has worked hard to create a silhouette that is as elegant as it is sporty, in other words: racy.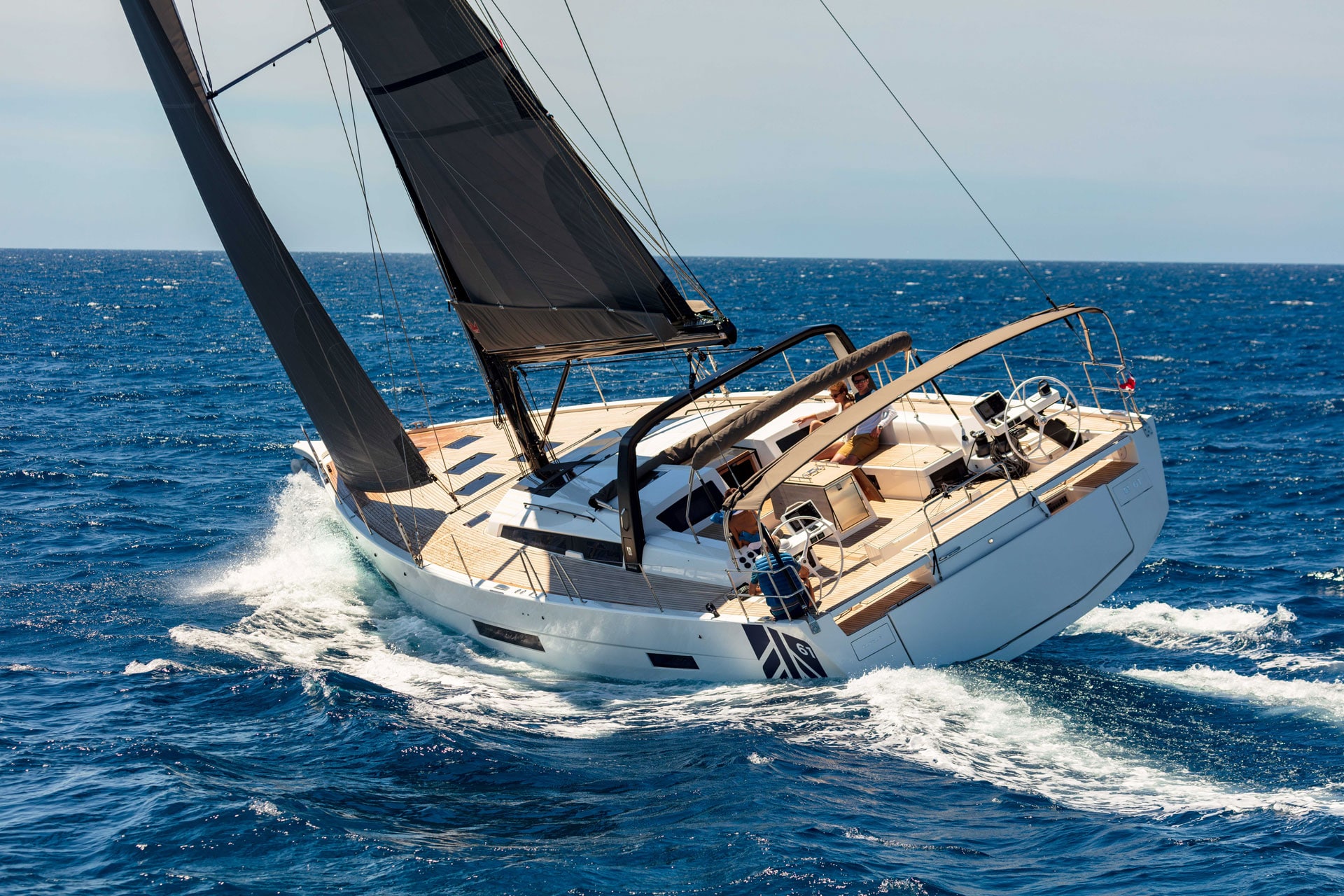 The interior of the Dufour 61 is neat and filled with light. The longitudinal galley on the port side shows great ingenuity with its layout giving the impression of being in a chef's kitchen… This setup allows for a large, warm and luminous salon. The interior spaces are all designed with the objective of well-being on board. A full-width central galley enlarges the perspective of the saloon and forms the perfect living area for a larger crew.
This flagship is the perfect illustration of a luxury sailing yacht combining comfort, great performance and ease of handling with a small crew, all with an interior finish and materials chosen for their durability.