DUFOUR 37: BEST BOAT WINNER
Yacht receives two awards!
The Dufour 37 is making her world tour of numerous boat shows, such as recently in Düsseldorf and shortly in Miami, and has won the hearts of sailing enthusiasts. This model has already received the innovation award at her launch in Genoa and has now received the title of Best Boat of the Year by American magazine SAIL.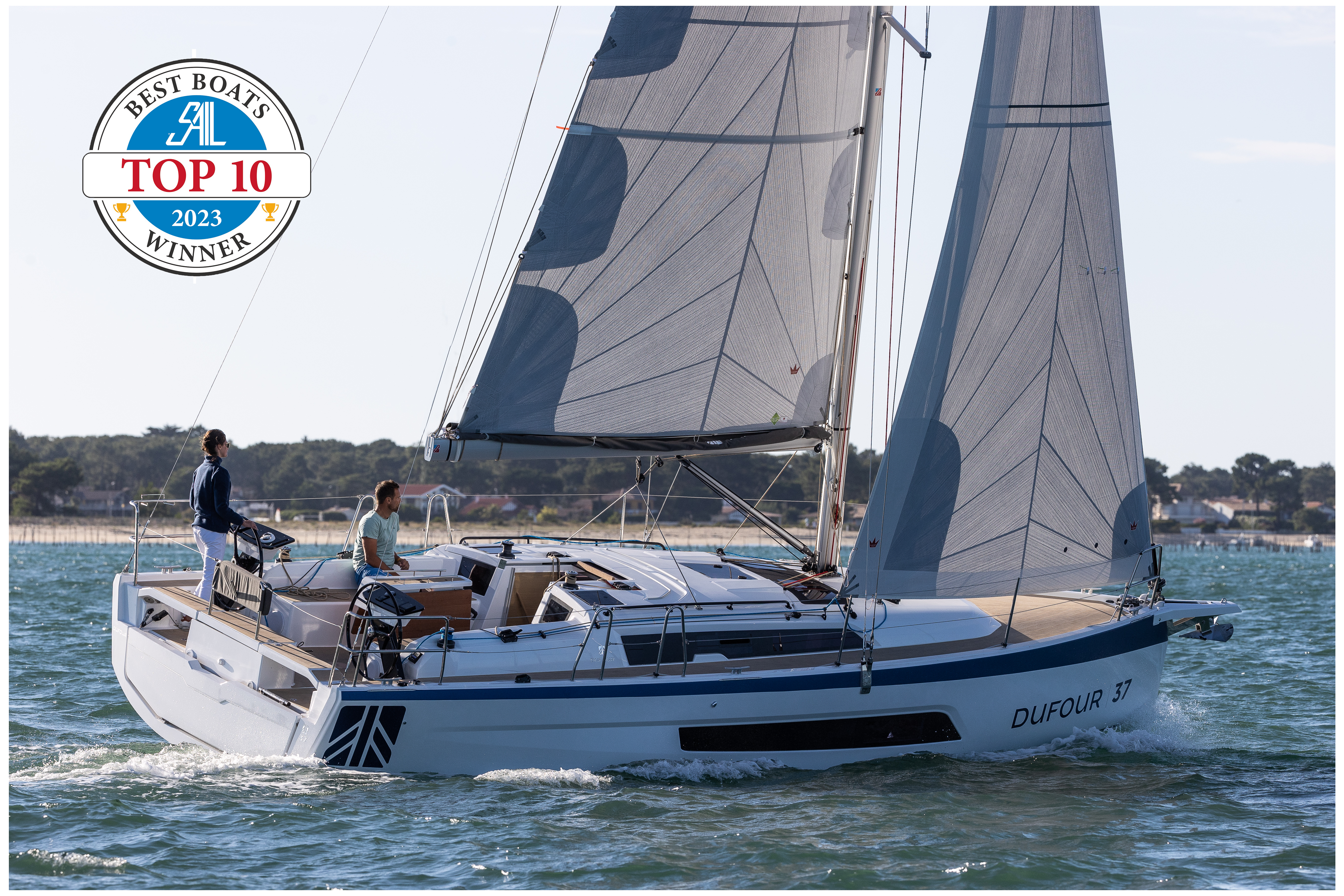 The Dufour 37 won over the jury for both her performance and her remarkable living space, which is comparable to that of a bigger boat. We quote "The first surprise is how the boat feels on deck and below. The cockpit is spacious with long settees and twin wheels that open up the traffic flow. The folding table between the settees is massive—perfect for entertaining at anchor. And let's not forget the drop transom where the chef can stand out of the way while working on the plancha grill, a big boat feature to be sure." – SAIL MAGAZINE. With her performance under sail, and her ease of handling, the Dufour 37 offers undeniable pleasure at the helm.
Are you interested in this model?
Find out more about this model
Book a sea trial on this model
Discover the pictures and brochure
THE NEW DUFOUR 37 MAKING HER PREMIERE IN MIAMI!
This sailboat is on show at the Miami International Boat Show from February 15 to 19, 2023 at the Dufour Yachts booth, FEC 399-403. Come aboard the Dufour 37 and check out the life on board that this new model can offer. This sailboat has all the makings of a great yacht!