How do you find the yacht of your dreams that's within your budget, suits your programme or your sailing area, and how do you finance it?
Join us online on Wednesday 11th and Thursday 12th May for a new show devoted 100% to purchasing a sailing boat: the choice of model and how to finance your Dufour yacht are what's on the line-up.
Register HERE to watch our 15-minute report on this topic, where we'll answer all your questions!
WEDNESDAY 11TH AND THURSDAY 12TH MAY
Link available during the two days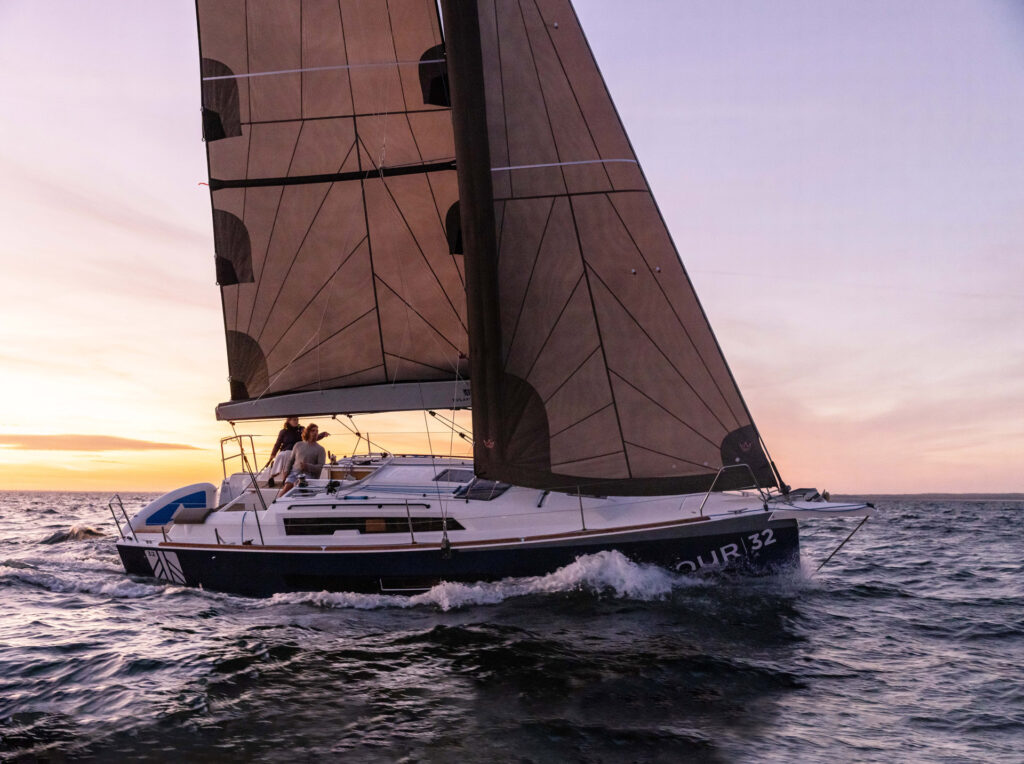 ON STAGE
On the show, you'll be seeing Eddy Pazalja, CGI Finance Partnerships Director, Nicolas Bérenger, Dufour Commercial Director, Kevin Corfa, Dufour Expert market as well as Laurent Fabre, who will be talking about choosing a model and assisting you in the process of acquiring your future yacht.
The Dufour shipyard is proud of its 60 years' experience in the construction of monohull yachts and of its worldwide distribution network. For many years we have formed partnerships with various players in the financing industry such as CGI Finance, for France and Europe, or LaVictoire Finance for the USA, which we are pleased to meet again for this programme.
Until we catch up again on Friday 6th May, let's take a look at the subjects covered in this new episode of Dufour Webcasts, our programme dedicated to Dufour owners or those looking to become owners.
HOW TO CHOOSE YOUR SAILING YACHT ?
Whether you're looking for your first sailboat or already own one and want to acquire a new model, choosing your future yacht involves lengthy and delicate reflection, but it's an exciting process.
Before getting into financing, sailing performance, comfort on board or desired options, the important thing is to define your sailing programme, the use you intend to make of your yacht (longer passage making or coast-hopping on a sunny day?) and who you'll be sailing with most often.
These criteria will enable you to define a yacht that fits your expectations. Thanks to the Dufour shipyard and its international dealer network, wait no longer: get in touch with your nearest dealer who will help you find the yacht of your dreams and your desires!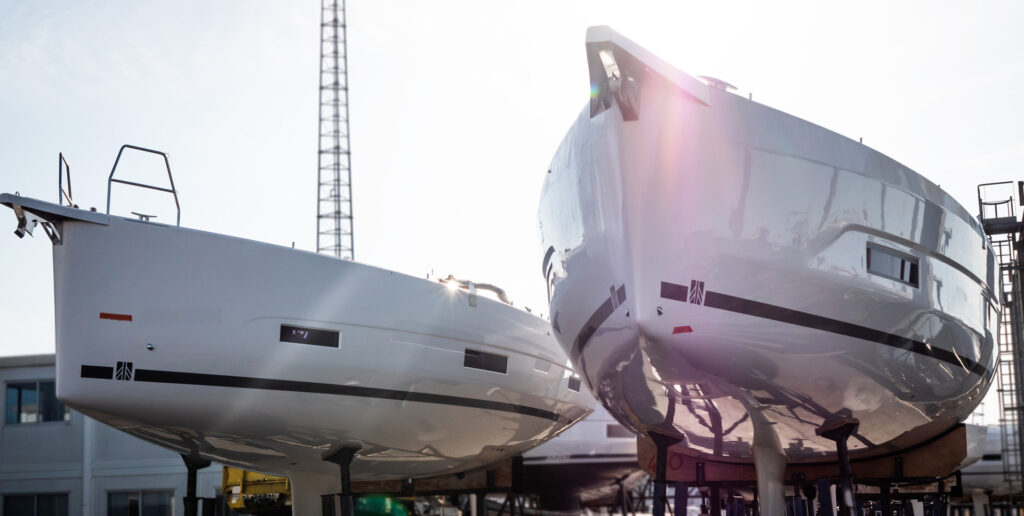 HOW TO FINANCE YOUR SAILING YACHT ?
Have you found the right boat for your sailing programme? Dufour has forged solid partnerships based on shared values with some of the major players in marine financing.
Side by side with your dealer, they will guide you through the entire financing process, offering you solutions tailored to meet your needs.
Everything is explained in this show, on stage
See you on 11th and 12th of May to find out more with our experts!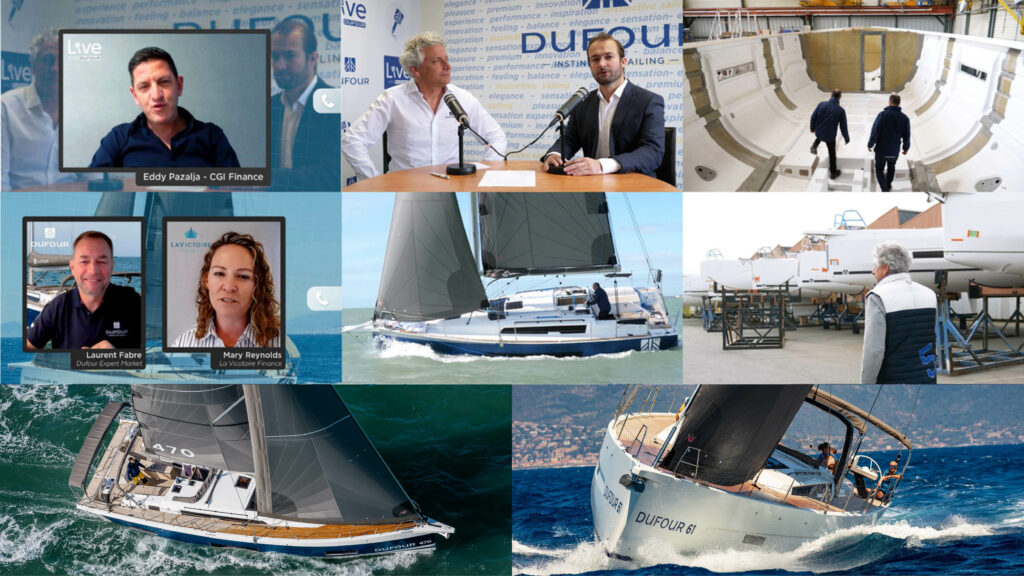 *Your password and login will be sent to you by email upon registration. A new email will be sent to you on the day of the event.
#WebcastsDufour #Acquisition #Financing #Dufour