Dufour Yachts Shipyard unveils the first shots of its all-new yacht DUFOUR 41, taken in Palma ahead of the Press Tests.
This magnificent new sailing boat will be on display, making her world premiere at the 2023 Cannes Yachting Festival followed by all the major European shows this season as well as at the Annapolis Sailboat Show 2023 in October.
Conceived and designed by the shipyard's design team, in collaboration with Umberto Felci of the legendary Felci Yachts Design and interior designer Lucas Ardizio of Ardizio Design, the Dufour 41 sailboat features a new design that focuses on outdoor life aboard the boat. The volume of the cockpit is comparable to ones of a much larger yacht.
A sublimated interior design:
The Dufour 41 interior design marks the new vintage with greater modernity, more light and more innovations. She offers spaces that have been carefully designed for easy moving around on board with total peace of mind.
And that's evident from the moment you step aboard!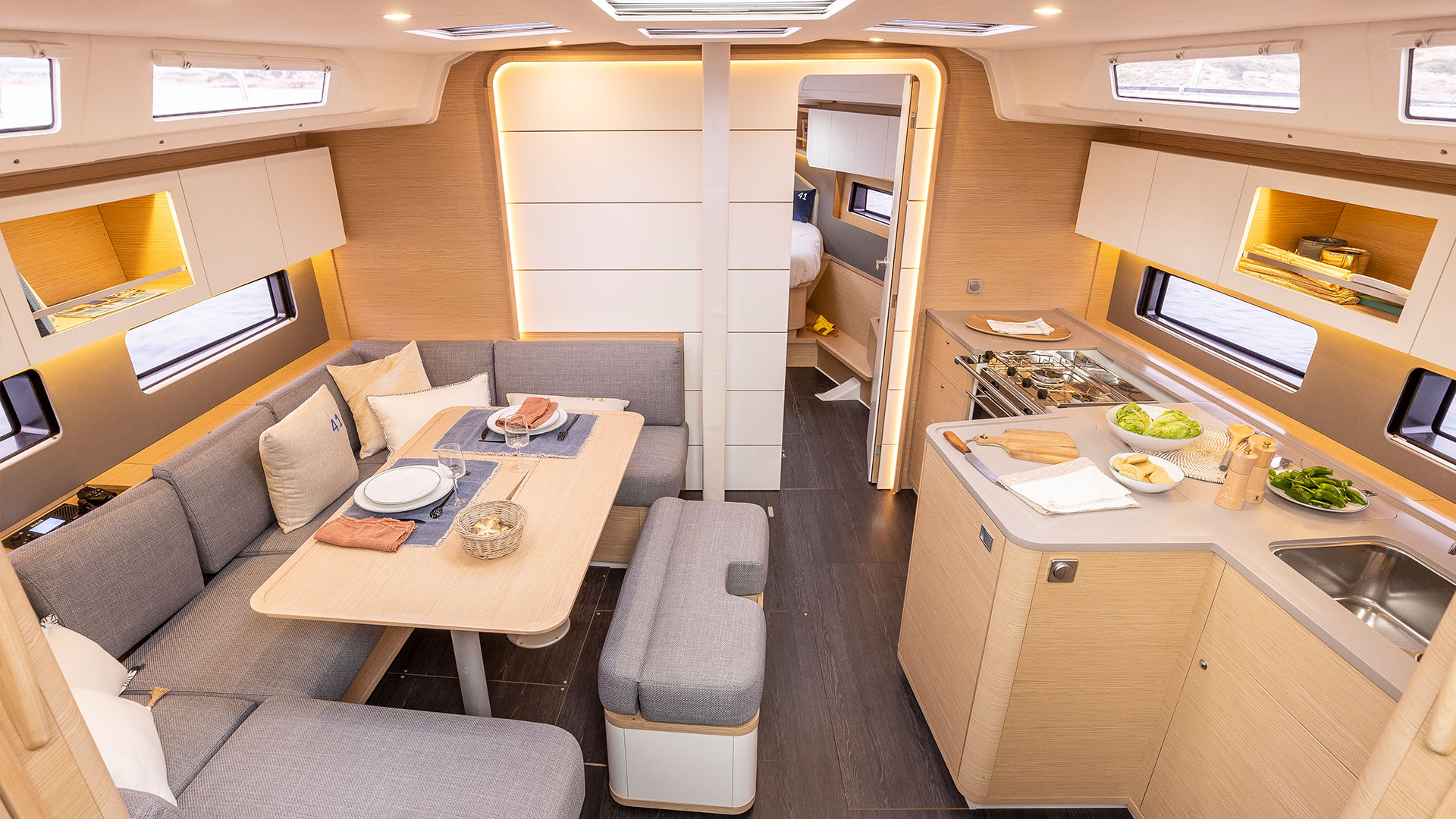 Robust and with great performance, this new sailboat bearing the DUFOUR signature will be available in numerous versions to suit all types of boating.
To find out more about this outstanding new boat and discover the complete shooting