The Annapolis Boat Show is one of the country's largest and oldest boat shows, attracting sailing enthusiasts from all over the world every year. The event is divided into two parts: the Sailboat Show, featuring sailboats, and the Powerboat Show, featuring powerboats. Whether you're a sailing enthusiast or a powerboat enthusiast, there's something for everyone.
Visit our 4 Dufour models on site:

Request a visit
One of the special features of this event is the possibility of sea trials for some of the boats on display. This allows you to experience the boats for yourself, and evaluate their performance and characteristics under sailing conditions.
In addition to boats, the show also features a vast selection of nautical equipment, accessories, marine electronics and navigation-related gadgets. You'll be able to discover the latest innovations in the sector and find everything you need to enhance your experience at sea.
The latest from Dufour at the show
This new edition of the Genoa boat show will be an opportunity to discover or rediscover several iconic Dufour yachts, such as the Dufour 37 and its exceptional living space for a 10-meter monohull. But also the Dufour 470, the perfect blend of luxury and thrills. Finally, the Dufour 530 will be present in its classic version, although it is now also available in a Smart Electric version.
But the star of our show this year is the all-new Dufour 41.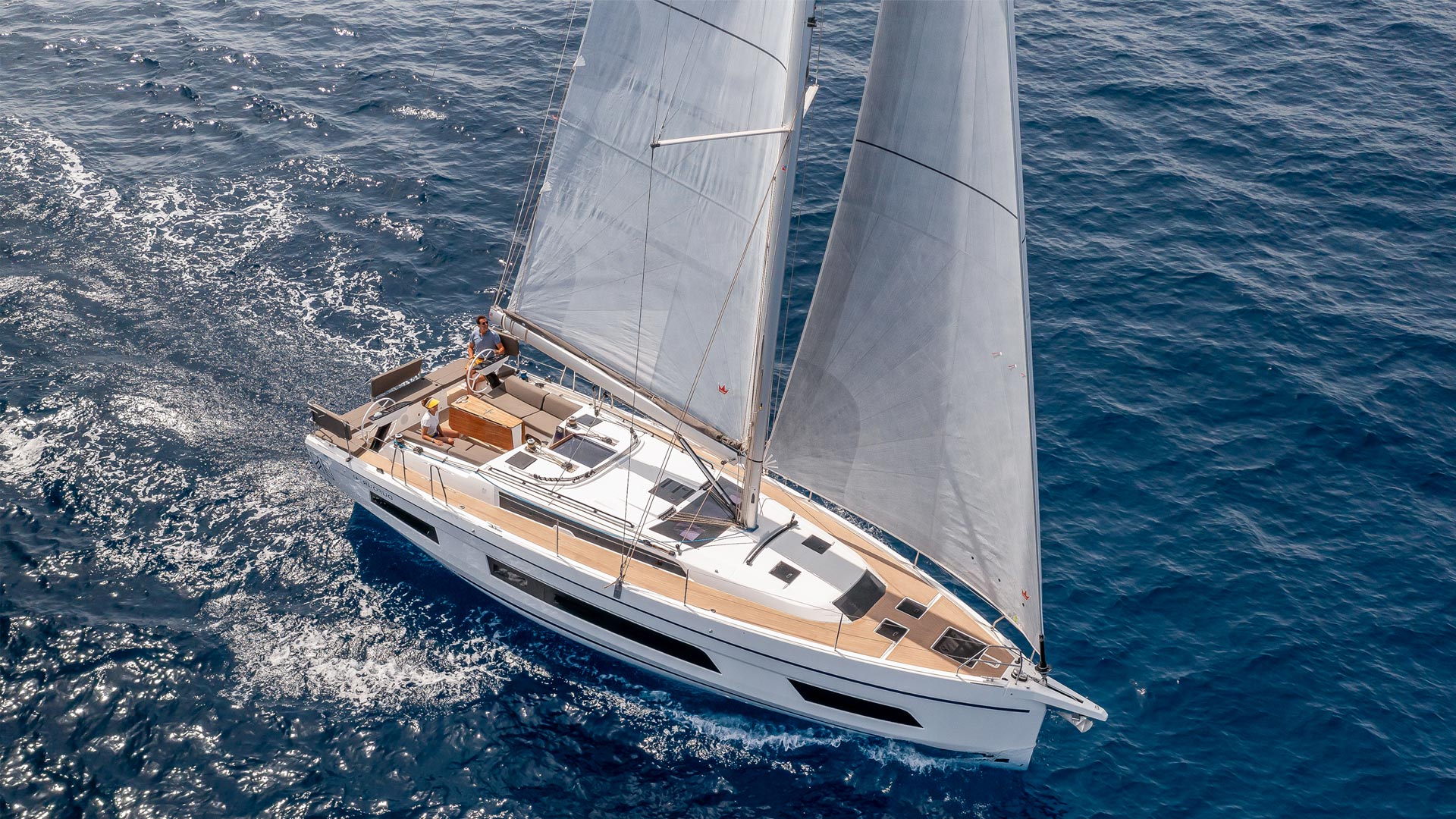 The Dufour 41 – Instinctive Sailing
The shipyard will be unveiling its latest model, over 12 meters long, to visitors at the boat show. We've redesigned Le Dufour 41 not only to enhance life on board, but also life on the inside. The cockpit is very spacious, with a volume comparable to that of a larger sailboat.
We look forward to seeing many of you at this major event. Our dealers remain at your disposal for a visit or any other request: More information
We hope to you soon!