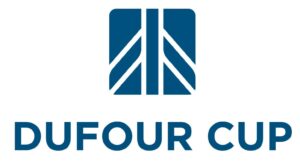 SPRING 2022
3 exceptional waters to sail in the Mediterranean
On the programme: regattas, anchorages, convivial moments and exchanges between owners, dealers and Chantier Dufour teams.

We are pleased to announce that in 2022, the Dufour Cup will be back! Dufour shipyard, in partnership with its dealers, will be delighted to meet you again during two weekends in the spring of 2022. All Dufour owners are welcome to participate in these two days of regattas and exchanges between owners.
During these two days, our Dufour dealers will welcome you and places in the port will be reserved. In the evening: aperitifs and dinners will be offered followed by an evening party*.
These weekends will be punctuated by great sailing and convivial moments. At the end of the regatta, a prize-giving ceremony will take place with some nice surprises! You can participate with your Dufour sailboat or rent one if your sailboat is not on site.
I would like to visit a Dufour yacht
DUFOUR CUP Mediterranean:
Join us in Marseille

29 and 30 April and 1 May 2022

Join us for a regatta between Saint Raphaël and Cogolin

from 26 to 28 May 2022

Join us in Port Camargue

from 26 to 29 May 2022
To be continued: other Dufour Cups throughout Europe…
To register or receive the full programme> Contact your dealer HERE and specify the location you wish to attend.
*The programme is subject to change.